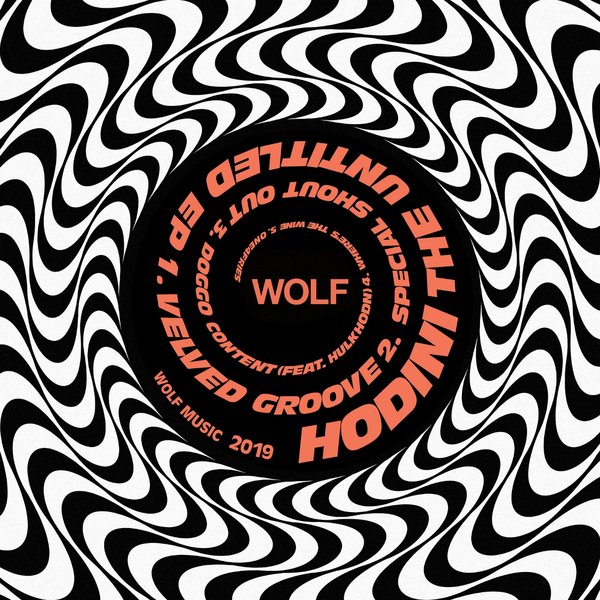 Cologne's resident conjurer Hodini steps up for his second solo EP on WOLF Music Recordings. Bringing elements from his hip hop background into this unique five tracker, Hodini dusts off long forgotten cuts, sampled with that MPC chopped graininess, blending lo-fi vocal sound bites with deft jazz loops, all adding a distinct, textured edge to his work.

'Velved Groove' and 'Special Shoutout' kick things off, snapping in funk fills and skipping guitar riffs behind a concoction of hazy spirals that transfix from the off. The former is an uptempo, twisted, jazz club house jam and the latter a bubbling voyage through the afterhours, bourbons flowing and faces flying from every corner.

A master of misdirection, Hodini also moonlights as one of Germany's leading underground hip hop producers HulkHodn, proving he can flip styles and meld genres with ease. Featuring his alter ego, 'Doggo Content' is his nod to this - a crackling slo-mo trip through the intoxicated mind, soundtracked by stretched vocal snippets, wading bass notes and a crunching snare.

Two of the harder-hitting club tracks close out the EP, both focused around hypnotic bassline carousels and looping layers. 'Where's The Wine' interjects Rhodes flickers with bongo rhythms and unsettling laughs, as 'One4Fries' marries off-kilter, piano stabs alongside jazzy flourishes and fizzing percussion.