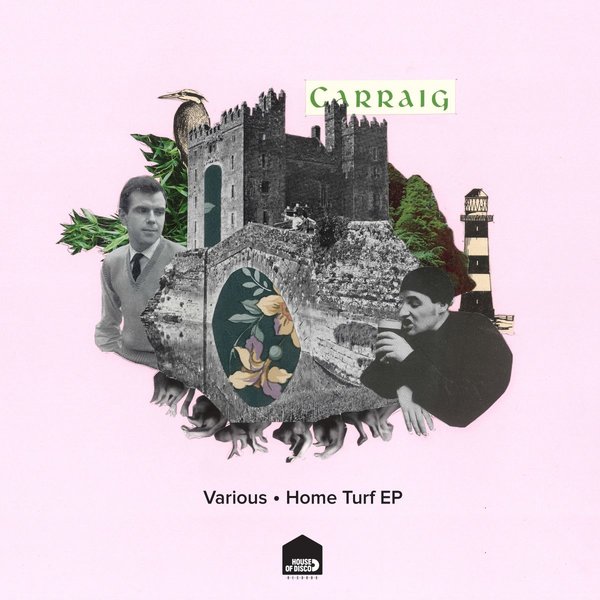 Something's happening right now in Ireland. There's an energy which is epitomised in the emergence of homegrown talent rising through the ranks all over the island. House of Disco, having recently moved back to the Irish shores, let loose their first 4 track sampler EP in 7 years, 'Home Turf', showcasing the best in under-represented young Irish producers.

Taking the first slot, Dublin's LPM hones in on that signature HoD sound with some expertly interlaced late '70s samples, reworked and repackaged into a bomb of a filtered, disco house, hand-raiser that's got sunshine stamped into it's very core. Newbridge locals, Mix & Fairbanks then offer up a deep, synth-laden gem, drenched in weighty stabs, analogue melodies and squiggling top lines.

On the flipside, the young gun from Killarney, Shee gets soulful for 'Me You Us' with low-slung vocal samples and hazy pads layered over the top of swirling disco loops. Lastly, Wicklow native Purple Ice signs off this killer Irish EP with a blissful, piano infused groover that's eyes closed ecstasy from start to finish.

Bang on!