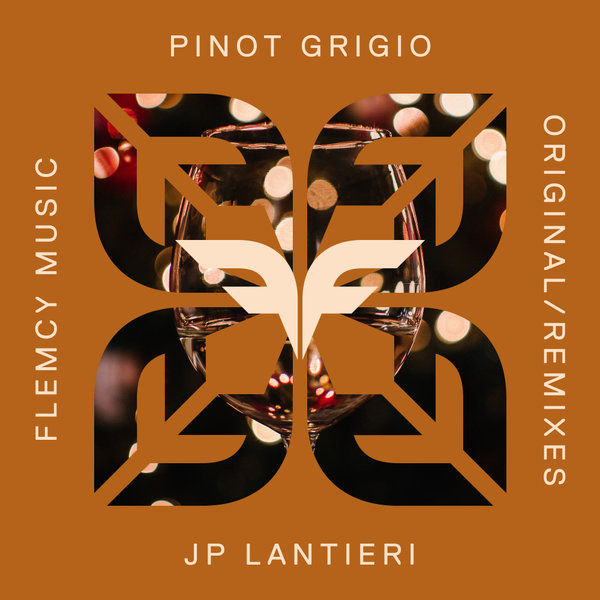 JP Lantieri - 'Pinot Grigio' EP on Flemcy Music


The fifth addition to JP Lantieri's impressive wine cellar, Pinot Grigio brings forth the harmonic sound of the classical era and is offered here alongside expressive remixes by Stan Kolev, Not Demure and Dilee D.


JP Lantieri - Pinot Grigio (Original Mix)

Mix symphonic, orchestral moods with a deep, progressive foundation and the result is Pinot Grigio by JP Lantieri.
This pleasantly hypnotizing concerto is best enjoyed whilst sipping a fine, crisp white.


JP Lantieri - Pinot Grigio (Stan Kolev Remix)

The king of heart-quenching synths, Stan Kolev breathes a touch of fire into Pinot Grigio with a smooth and intelligent remix.
As you descend into this whirlpool of a sonata you'll drift... and keep on drifting.


JP Lantieri - Pinot Grigio (Not Demure Remix)

Quirky, delicate and percussive, this remix by Not Demure gives Pinot Grigio a new kind of clarity.
Prepare to be lured and locked in a groove by a seductive and enchanting rhythm.


JP Lantieri - Pinot Grigio (Dilee D Remix)

With an exuberant approach, Dilee D takes JP Lantieri's classical creation and coats it in sheer gloss.
Punchy and persistent, this remix of Pinot Grigio has a bassline that will echo in your head long after the last beat.