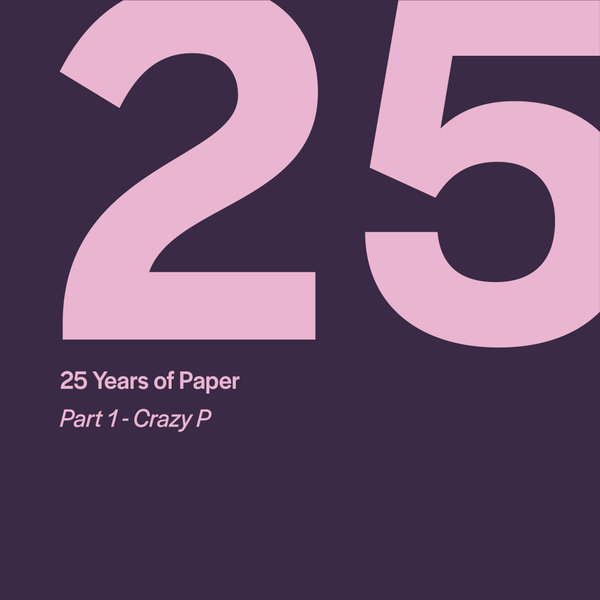 2019 marks a landmark 25 years at the coalface of rave for Paper Recordings, one of the world's most treasured independent record labels.

In that time, it has released over 2000 tracks ranging from deep house and disco to Balearic and leftfield pop on four imprints, produced by over 600 artists, producers and remixers. Their sounds have been spun and streamed into over 80 countries around the world, making them one of the most respected names in contemporary dance music.

The label is celebrating by releasing 'Best of' compilations curated by two of its most influential artists; Crazy P and Flash Atkins.

Crazy P(enis) released their first 12' The Way We Swing / Summer Bummer in 1997 when it made an immediate impact on the burgeoning Paper Recordings. A slew of impressive releases and remixes followed before their brilliant debut album 'A Nice Hot Bath With' set out their stall with its combination of samples, musicianship and dancefloor know-how.

Danielle Moore came on board and they began their transformation in to the formidable studio and live outfit they are today. The second album 'The Wicked Is Music' and lead single 'You Started Something' was an instant underground classic and its reputation has only improved with age.

Crazy P deliver a personal take on the catalogue, giving a brilliant representation of Paper Recordings' rich history.

There is Downtime, that pretty much wrote the nu-disco blueprint, I Feel Music which shows how a well-chosen sample can make a house classic, while Those Norwegians put Norway on the map and inspired a generation. Wastepaper is the sound of Salt City Orchestra, Dirty Jesus caused scenes with his stripped back deep, jazzy house, The Problem Kids pump it up and Future Rhythm Foundation do the disco thing. Crazy Penis themselves represent with Stratocaster, Get It On and LAID's remix of Give It Up. A couple of tracks from the modern-era Paper even sneak in from Ny*ak and Rave-enka.

The band and label grew together and we are thrilled to have them pick some of their favourite moments from the back catalogue.