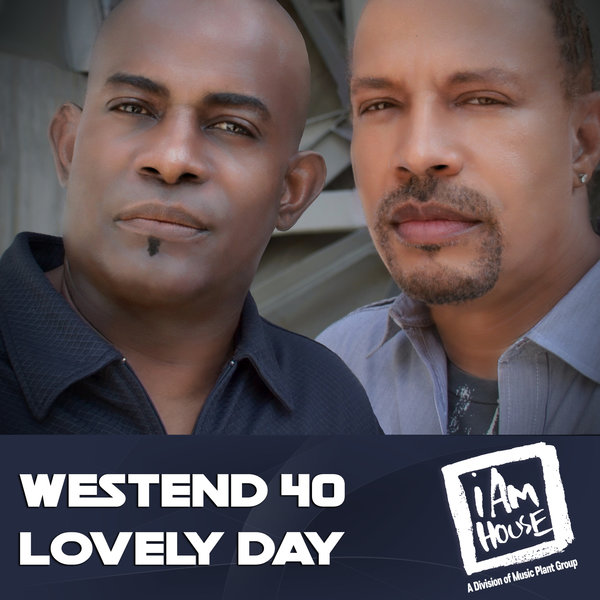 A "Lovely Day" is what you will experience once you play this for your crowd!! Chicago's finest WestEnd 40 and Georgie Porgie delivered a SMASH!!! WestEnd 40 is an incredible group that brings the Heat every time they hit the stage!! From Toni Randle on bass, Leroy Edwards on guitar and Rocky Wilson on Vocals the experience is Brilliant!!!
If you love this incredible uplifting song, it will be added to your playlist immediately!!!! Georgie's House Mix and Georgie & Luis' Jackin House is pure LOVE!!!! Peak Hour for every DJ set! Again no hype needed for i Am House/ MPG releases...just press play! Recommended for all that Love House Music!
#iAmHouse #MPG #GeorgiePorgie # WestEnd40 #DJLuisSantiago #ToniRandle #RockyWilson #LeroyEdwards

Executive Producer: George Andros
Produced by Georgie Porgie.
Bass by Toni Randle, Guitar by Leroy Edwards and Vocals by Rocky Wilson.
Additional Keyboards by James Edwards III.
Engineered and mastered by G. Andros @Vibe Studios, Chicago.
Written by Withers/ S. Scarborough
Published by Golden Withers Music/ Warner-Tamerlane Pub Corp.
OBO Sweet Cookie Music/OBO Plaid Flowers Music.

C & P 2019

1-6 Produced by Georgie Porgie.
2,3&6 Remix produced by Dj Luis Santiago and Georgie Porgie.