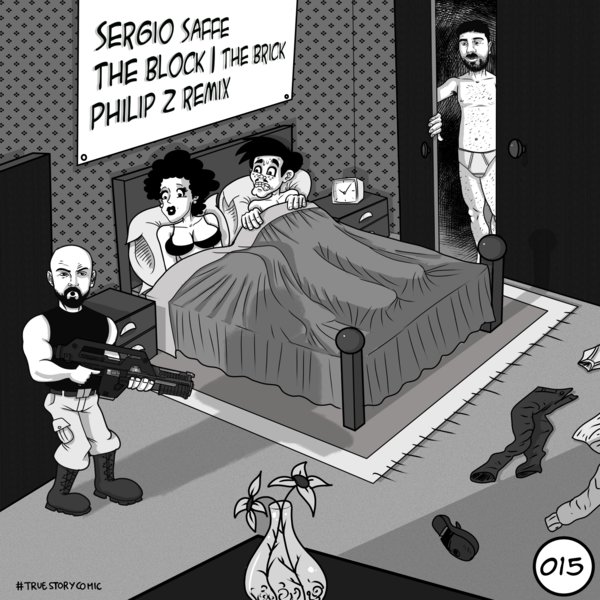 TRUESTORYCOMIC015 | 2019-10-04
True Story Comic, because things happen to all of us. Short stories narrated to the sounds of electronic music. Each release shedding light on the artist protagonist telling their tale.

Sergio Saffe great producer and artist the Argentina, debut on True Story Comic with 2 Originals. These tracks are very unique special and differents. It also has a remix by Philip Z greek producer, that is also more different from the original that makes it a full release.
Having released on Paul's Boutique, Kinetika Records, Play Groove Recordings, Bunny Tiger, Klaphouse Records, we are very proud to welcome them to label!