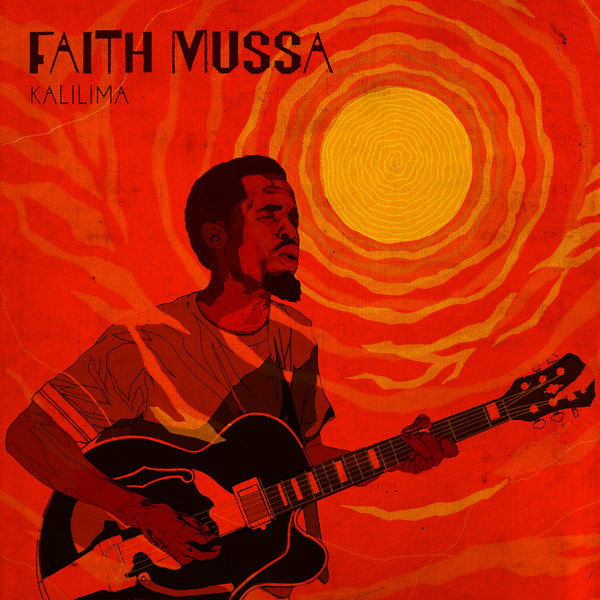 Rarely do you think of a one-man band oozing fluidity, groove, and soul. That's because most one-man bands are not Faith Mussa.

Faith started playing hand-made gallon guitars when he was just 10 years-old in Blantyre, Malawi. He played in his family's band called The Mussa Family Band that toured all over the country playing weddings, parties, churches and anywhere else that would have them. This early desire to pluck music from seemingly nowhere and to do so with impassioned autonomy continued for years and now he finds himself as Malawi's first and only one-man electronic band, a position that has taken him from his hometown in Malawi, South Africa, to collaborating with global stars Rudimental & Martinez Brothers on their latest single 'Sitigawana' .

Musically, he represents the multifaceted nature of being a one-man band,playing a variety of instruments including the traditional badza, manjerenjeza and mbalule. "I am a fusionist," he says. "I love to fuse modern musical sounds with my Malawian traditional vibes.My music is rich in African traditional and modern sounds."

After touring the world, playing from Glastonbury to California, he released 'Mdidi' in 2018, a silk smooth record that spanned soul and pop along with his typical African touches. On his follow up album Faith comes to life in much the same way he does live. Infectious African rhythms collide with touches of electronics, glistening production and layered guitars. Using loop stations Faith captures a propulsive and endless feeling of rhythm, pushing forward a dynamism and spirit that captures a sound that is an amalgam of new and old.

On "Chimwana Changa" the layered and echo-laden vocals combined with rousing rhythms results in the kind of song that Animal Collective still wish they were writing. Whereas the drums slap as hard as any club music on "Pamudzi Pano" but they are merged with vocal harmonies that add a potent sense of the sweet with the tough.

The album is the product of three years and multiple sessions that took place in a variety of places including a horse ranch, hotel rooms, balconies, a bell tent, a small village in Mchinji-Malawi and an orphanage. "We didn't sit down with an 'aim' in mind," says Faith of its genesis. "But as an artist I feel like the album is defying borders. It brings together worlds that have always been apart." This fusing of worlds succeeds in many ways, as the album exists as something that genre-hops, as well as moved between continents and the new and old - all under one groove. "What I enjoyed the most was the process of blending traditional vibes with modern musical genres,"

There's also an added element of connecting faraway places due to the bilingual nature of the album, which is sung in both English and Chichewa. "I realised that if my music is going to be global then people more than just Malawians should relate with it," he says.

It was a night at a horse ranch after a festival that Faith first met and worked with Nico Bentley and Beating Heart's Ollywood. It was this collaborative moment that led to him working with the label that connects Africa's past to its future on this album. Other collaborators such as Papa Ngoni Fiston from Afriquoi and producer Chris Pedley also worked on the album as a result. "I have collaborated with a lot of talented musicians in my musical journey," Faith says. "But my collaboration with Beating Heart really brought out something exciting. My writing process has really changed after meeting them. Without losing seriousness and quality, I had to write quickly, think fast, and also adapt quickly. "

As an artist who has worked with various charities such as Oxfam and UNICEF, and written songs about children's rights, this album acts as an extension of Faith's world-connecting approach both musically and personally. This is perhaps most perfectly exemplified by songs such as 'Ndi Konkuno'. "It's a song about coexistence. Love and peace. It's a song that says: it doesn't matter where you come from, or look like, everyone belongs everywhere. We need to learn to love each other and treat each other well regardless of borders or differences."