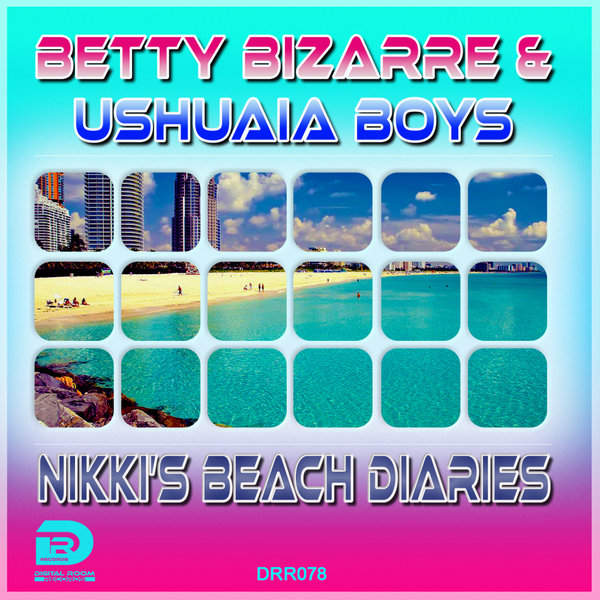 Betty Bizarre is a well known international DJane and Producer, who has
releases with Lissat & Voltaxx, Chris van Holt, Ushuaia Boys, Gerry
Verano on big labels such as Toolroom Records, Muziek Colours Ltd., Sky
Academy Recordings, Stardome Recordings, Betty Beat Records and many
more. 2013 she had her first Debut Release in Digital Room Records.
After a 3 years break Betty Bizarre is returning back with with the
Ushuaia Boys and their newest single, called 'NIKKI'S BEACH DIARIES'.
The Song itself has a groovy beat, which let your legs begin to dance
automatically, when you hear it. And the amazing carribian Steel-Drum
Melody gives to you a Touch of Summer freshness. You can feel Love to
the music of these amazing Artists and this is something what makes this
Song very special. Promoted by Barbara Sobel/Sobel Promotions.