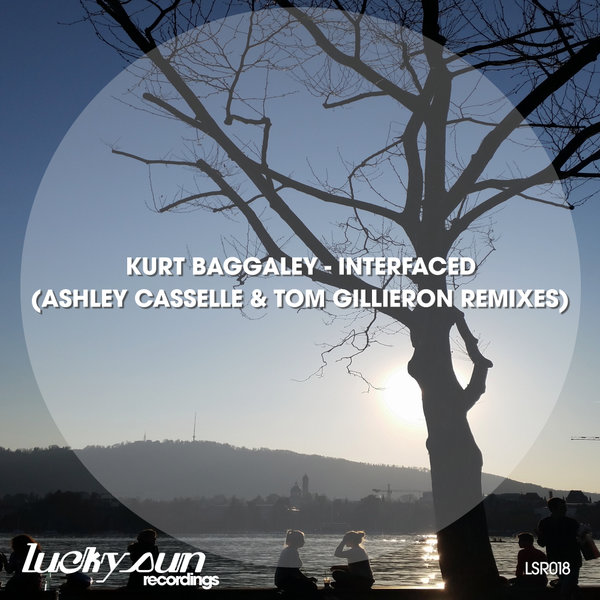 Interfaced
Ashley Casselle & Tom Gillieron Remix

(8:36)
Interfaced
Ashley Casselle & Tom Gillieron ReWork

(8:55)
Nearly 2 years after the release of Kurt Baggaley's 'Interfaced EP', Ashley Casselle & Tom Gillieron come to Lucky Sun Recordings with a stunning remix of the original in their own unique style.

Ashley, who has just returned from djing in SE Asia and Australia (whilst writing a tour diary for Mixmag) is now curating his own new Dayrise Enterprise label, mix series and a London residency of the same name having recently remixed some of his favourite artists such as indie electro oddities Public Service Broadcasting and The Egg (feat Ulrich Schnauss).
He's recently released new music with London collective and label Loose Lips and Murge Recordings.
As well as this he's hosting his own rather imaginatively titled Casselleshow monthly on London's Threads Radio.

Tom, who's Dj'd at the legendary Reverberations Parties, The END and fabric has an extensive body of work including his Immersive Sound Design and has released on influential labels such as Delusions of Grandeur, Superfreq, Harthouse, Visitor and RvS Music.

Their Remix blends an addictive US inspired housey groove with sparkly early morning electronica and lush jazzy keys.

The guys also serve up a special ReWork which ups the tempo with trip house vibes perhaps suiting it for more experimental dancefloors.
Together, they have been releasing a series of quality remixes and now Lucky Sun Recordings are really delighted to have them onboard for this release.