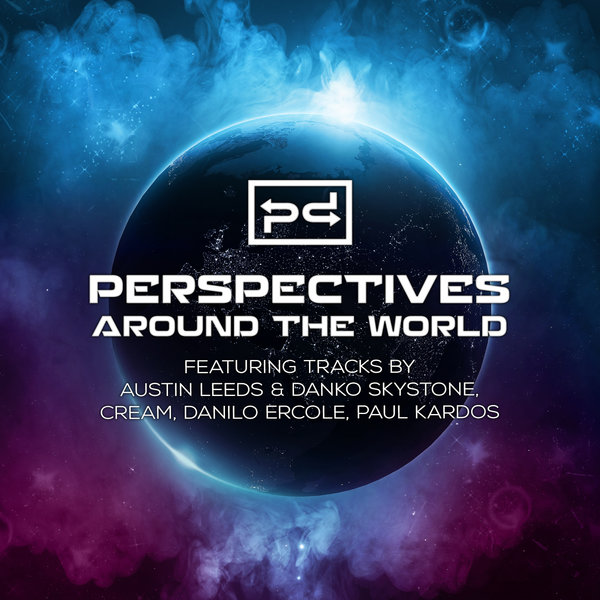 Always looking at dance music through an original lens, Darin Epsilon's ground-breaking label now introduces a new series. Designed to showcase the wealth of global talent within the underground fraternity, "Perspectives Around the World, Vol. 1" presents a quartet of new tracks from renowned artists across North America, South America, Europe, and Australia.

Austin Leeds has been involved in the upper echelons of dance music for 20 years. A rare talent, appearances on Bedrock thrust the Miami-based producer into the limelight before going on to feature on the likes of Vandit, Spinnin, and Black Hole. Joining forces with Danko Skystone on the wonderfully crafted "Day Break", the Australian is a renowned producer and audio engineer who has seen his music supported by a cast list that includes Hernan Cattaneo, Max Graham, D-Nox and Beckers, Dubfire, Paul van Dyk, Markus Schulz, Sandra Collins, and Epsilon himself. Characterized by an intricate groove and deep house sensibilities, a chest-thumping beat and cavernous bassline lay the foundations for a coruscating flute melody to flow across the 8 minute track. Shimmering in freeform glory and making its mark in the stripped back breakdown, the cleverly woven track extols the considerable virtues of the Austin Leeds and Danko Skystone production houses.

Long-term collaborator with fellow countryman Deep Fog, Krzysztof Kupczakiewicz has also found solo success through his Cream (PL) production moniker. A resident DJ across the clubs of his Jaroslaw hometown, the Polish national has found himself at the vanguard of the underground dance movement with his trademark sound finding its way on to the likes of JOOF, Particles, and Stellar Fountain. With a distinctive and rich sound in "Gaia" that bears all the hallmarks of a Cream (PL) track, organic textures and reverb-laden percussion are the perfect foundation for a swathe of filtered analog synths to glide enticingly through the mix with white noise washes in tow. A huge bassline adds depth in abundance and a subtly placed arpeggio brings forward a new emotive edge post-breakdown.

Beginning his production career with the "Cosmos EP" on Markus Schulz's Coldharbour Recordings, Danilo Ercole's rise to prominence has been swift and noteworthy. DJ performances across his native Brazil alongside Aly and Fila, Cosmic Gate, and Paul Oakenfold further cemented a growing reputation, as has music signed to Armada and Black Hole. An angular hypnotic cadence finds Danilo Ercole facing "North" at the outset. Before long a strong beat takes its place alongside the fascinating rhythm and a gloriously programmed arpeggio rises to prominence through the opening sections. Reaching a rousing crescendo at the midpoint, it then combines with the mesmeric sonic palette to explosive effect in the later stages.

A Perspectives Digital regular with a compelling blend of rhythm and melody on original and remix production material, Paul Kardos has grown in stature with every release. Work with Epsilon saw immediate chart success as has high-profile work for Clubsonica, OLD SQL, and Hope Recordings – the latter with Alex Orion on April 2019's "Control / Timeless" EP for the Nick Warren led imprint. "Miraculously" finds Paul Kardos carrying on where he left off with a squelching, popping percussive top line that provides the perfect framework for a rich and smooth array of pads to wend a willowy path across the first half. A new glassy chord makes an appearance midway to add texture and beauty to the chunky background groove and Kardos' skill is to juxtapose disparate elements that coalesce within a joyous whole.