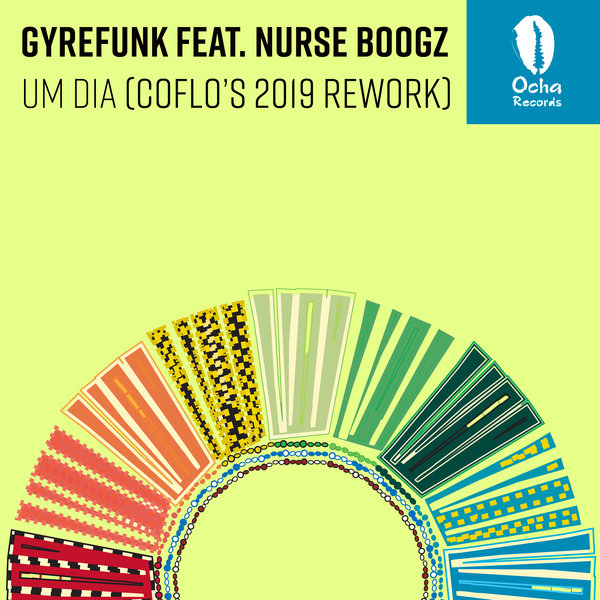 Ocha has a little bit of sunshine summer vibes for you to add to your park party playlists with Um Dia!

San Francisco's Gyrefunk's global music experience and distinctive sound are all over this Afro Brazilian funk laden classic of Um Dia featuring vocals by Nurse Boogz. Um Dia gets a summer lift by fellow Bay Area producer Coflo. This samba axé inspired spirit rising tune is a testament to its roots and brings the beach to the dance floor with its rhythmic sway, coaxing you to follow from one day into the distance, with the promise of more

Originally produced by Gyrefunk
Vocals written and performed by: Nurse Boogz
Remix / Rework production by Coflo
Additional violin by QVLN
Mix and Mastered by Cody 'Coflo' Ferreira - mindbodyaudio.com
Executive Producer: Carlos Mena
A&R: Coflo
Contact: Coflo@ocharecords.com


Jose Marquez: Amazing, love it!!
Doug Gomez: dope
Ancient Deep: full support!
Dj Kemit: Nice Bahia flip. Sounds & feels GOOD!
DJ Applejac: Nice vibe on this rework, Coflo. Perfect for the Summer!!!
Stan Zeff: Great track
DJ Brian Pope: nice groove support
Daz-I-Kue: Pure Brazilian party vibe
Mr. V: Super dope, full support.
David Montoya: Muito bom! This is a hot summer joint.
Deep Just: HOT!!!
Jask Nice: vibes
DJ Paul Howard: I LIKE IT. DEFINITELY WILL PLAY IT ON MY SHOW AND THE NEXT TIME I'M PLAYING IN A CLUB. I LIKE THE GUITAR SOLO PART. ADDS SOMETHING TO IT!
Lou Gorbea: Definitely a Hot Track for Today's Dance Floor....In rotation as of today
Tyrone Francis: tight
Hallex M: Fresh! thanks
Ian Friday: fun dance floor summer jam
Yogi: Love this!
Salah Ananse: Love it!