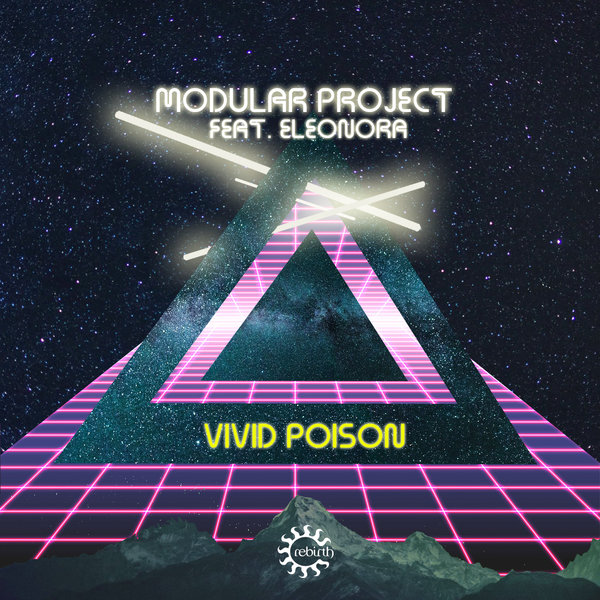 The collaboration with Modular Project continues in 2019 with the release of 'Vivid Poison', their new single.
Alberto Iovine and Alessandro Fumagalli started to work together in 2015, joined by a strong love for music and vintage synths, and now they are running their own record label Nothing Is Real, spreading their music in Italy and around Europe.
Their electronic style is influenced by new wave and 80's sound fusing powerful drums, pulsating synths for an emotional impact. 'Vivid Poison' is the perfect example of this mixture.
Originally conceived after a jamming in the studio, after listening to a lot of Italo disco music, the song comes to life thanks to the collaboration with the artist Eleonora Zaripova.
The Russian-Tartarian artist now living in Berlin has a classical music education and jazz-experience. Her beautiful voice transmits fragility and strength, melancholy and soul, and fit perfectly with the music produced by Alberto and Alex, taking us back in time.
The release also includes two valuable remixes. After her debut on Rebirth in 2017 Perel is back on the label with two strong remixes combining the original vocals with her unique 90's synth pop sound.
Tel Aviv artist Nadav Spiegel aka Autarkic, follows his productions on Disco Halal, Golf Channel and Turbo with a powerful remix, injecting his modern Israeli vibe, filthy, intensive yet emotional.