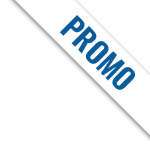 TSONYCSG002D | 2019-07-19
Written by Charlotte Balibar aka SuperJaimie
Produced by Danilo Braca and Charlotte Balibar
Additional Keys and Bass by Mario Gentili
Mixed and Mastered by Danilo Braca at The Sound of New York City Studio, NY

Who is SuperJaimie?
Charlotte Balibar aka SuperJaimie is a New York-based DJ and vocalist from France. Her musical life began with piano lessons in Paris at age 9, and turned into singing and playing in local bands as a teenager and young adult. After moving to New York in 1996, Charlotte performed as a Jazz/Bossa singer and joined the Lafayette Inspirational Ensemble choir in Brooklyn.

As part of the creative community of Fort Greene/Clinton Hill, Charlotte got her start as a DJ at the now legendary local spot Grand 275, and quickly landed residencies and bookings throughout the city.

Her debut release Feel The Vibe, out July 5th exclusively on Traxsource on The Sound of New York City and co-produced with label head Danilo Braca, includes remixes by Italian master remixer/producer DJ Rocca & Ireland's Deep House favorite Glenn Davis.

Feel The Vibe is a sultry slow burner, with vocals like a mantra chant over a deep low end that is as thumping as it is coy and oh tres sexy. French vocals and Italo influences are all over the joint, one for new lovers and late nights.

DJ Rocca on remix duty turns all dials to 11 with a raucous dancefloor bomb that will make any room catch fire. Squiggly synths sail over a bassline deeper than the Mariana Trench, relentless waves of drums carry you away far from the shore and into the night with Superjaimie's siren call echoing out in the waves.

Glenn Davis lets the sun in with a summery take on Feel The Vibe, warm rhodes vamping away over a funky swung groove and slap bass & strings weaving in and out of the mix... a sunset affair equally at home on an island as on a sweaty rooftop.

Danilo Braca goes for a Italo dreamy House, a pulsating rhythm section, a stunning jazz flute solo by the one Luca Roccatagliati, Synth emulation of wah wah guitars and bird calls giving way to bursts of tribal groove made to move bodies and souls.

In the NuDisco Revision, synths turn into marimbas and the drums crispy fried, snapping away as a chunky bassline keeps your behind in motion.

The Fooling in the Dark mix, all moody pads, squelchy 303s and jacking beats is an eyes closed cosmic techno trip for the late night.