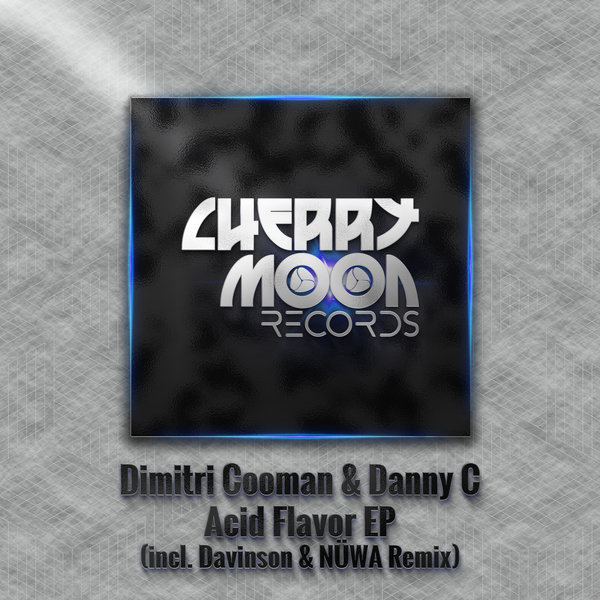 Our 19th EP brings the first collab to Cherry Moon Records: Dimitri Cooman & Danny C.

After his first release on Cherry Moon Records, Dimitri Cooman went on to release tracks on the Berlin based db130 records, the Italian SMR Underground and Mtz Records. Now he return the homefront with his second EP, this time together with Danny C.

Danny C is also no stranger to the Belgian nightlife, with many releases ranging over different styles of music and even topping the dance charts all over Europe with his releases under his monniker 'Paris Avenue'.

For this ep they bring us 2 original tracks combined with 2 strong remixes by Davinson & NÜWA. The originals being one banger techno track and one acid track with a top notch trancy break.
The 2 remixes are both two authenic looks to the original tracks and a great edition to the EP.
Four must plays for the festival season.
Recommended For You
Hard Techno Trip Vol.XIII
Sazera, VSX00, Gianfranco Dimilto, Tonyte, Jack Carel (The Architect), Kamil Van Derson, Oruam Zior, Jani Ho, El Brujo, Ola Oscura, Christian Okrim, CRAE, Master Master, Sharee, J Tello, R.W.T.A, Roberto Corvino, Giampi Spinelli, Rebel ST, EpZ, David Serr
SMR Underground
Two Years Of Techno
Aris Von, Israel Toledo, Lathan, Cristian Arango, gigi squillante, de feo, vincenzo volpe, Sopik, Screamer, Manton, Ferington, Rodes, Gladyshev, Tawa Girl, Tropar Flot, Kamil Van Derson, Eugene Mako, Alex ll Martinenko, NoOneKnown, Giampi Spinelli, Christ
Society Music Recordings