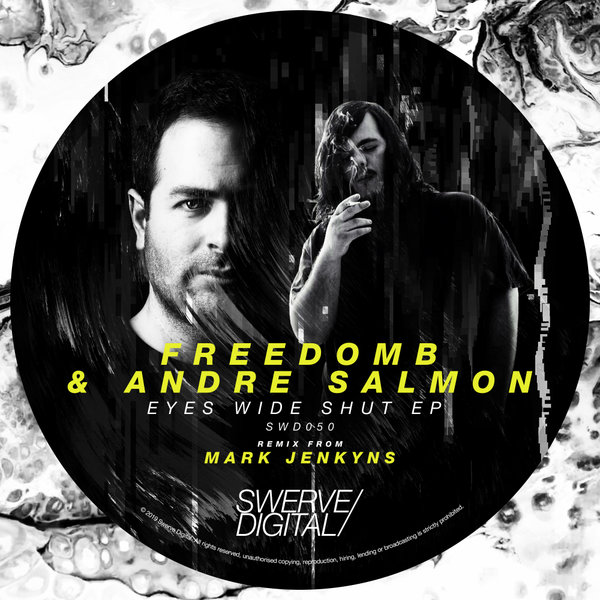 FreedomB and Andre Salmon combine forces and musical strengths and come up with two outstanding original Eyes Wide Shut EP, joined by a monster remix from Mark Jenkyns.

Leading the release is the A-side of the same release name 'Eyes Wide Shut', an acidic-influenced rolling production boasting hypnotic twisting vocals, quenching filtered synth lines and surprising mind-melting breakdowns.

Fellow Hot Creations and Paradise friend Mark Jenkyns demonstrates no benevolence with his fantastic, pumping and upbeat remix for A-side 'Eyes Wide Shut'. Luxuriant, helter skelter-style stab melodies, slowly evolving throughout the production bring the extra intensity it sorely delivers. The surrounding spatially delayed synths and percussive hits, combined with a complimentary swinging sub-bassline and vocal effect flairs, adds to the piece de resistance that this remix is.

The B-side 'Revibal Jam' showcases an energetic, yet memorable funky-influenced thick driving bassline, with crafty flowing grooves creating continuous uplifting energy to get down to. Alternating octaved appealing vocal samples entwine with the bassline for extra groove, tight-layered tops and the numerous effect rises and flairs solidify this excellent production.

FreedomB & Andrew Salmon - Eyes Wide Shut EP (with Mark Jenkyns Remix) is proudly presented by Swerve Digital.