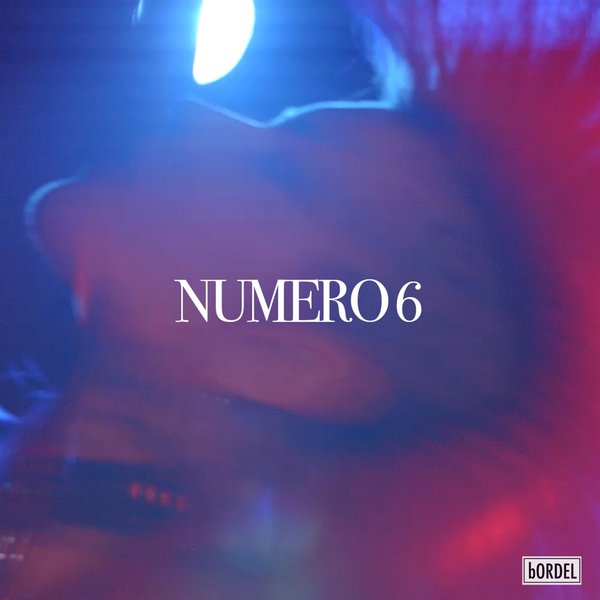 At night we flew over the hypnotic lights of Los Angeles that sparkled and electrified the darkness. At Cheeta's strip bar, Alice Mc.Munn, legendary pole dancer and renowned tattoo artist opens the doors for the night. A flamboyant character, punk icon and muse of famous vegan makeup artist Kat Von D, Alice dances and sucks you into her trance. Her look reminiscent of hair on fire, her eyes mesmerize her au- dience of one, Roxane Mesquida (Gregg Arraki, Quentin Dupieux, Catherine Breillat). Alice's pole dance performance bewitches. Eros and Thanatos in fusion.
Roxane is overcome, and sinks into the vertigo of love.
" Numero 6 ", from Scratch Massive's latest dreamy album, " Garden of Love ", takes off from its first notes. Voices, synthesizers and rhythm merge elegantly from mo- ment one, combining lightness and gravity, softness and heaviness.

The universe falls somewhere in between futuristic Californian RnB and synthetic elements of Georgio Moroder circa Scarface.
The melodic and dulcet voice of Toby Ernest brings the journey complete with his seductive repetitive pull. Reminiscent of his vocals on "Turn Away", (the opening piece in Zoe Cassavetes' Day out of Days, in which Scratch Massive composed the music), but this time set to heavier and darker beats.
REMIX by CATNAPP: Argentinian producer, exiled to Berlin whose latest productions were released on Modeselektor label: Monkeytown.
Remix in the form of ambient and abstract re-reading (not unlike Ruychi SaKamoto's compositions) in the excellent music of the film Furyo.
REMIX by SKINNERBOX: the duo of Berlin producers is here to take Numero 6 to the best hours of a dance-floor ecstatic sub bass heavy and penetrating, Pure electro beat.