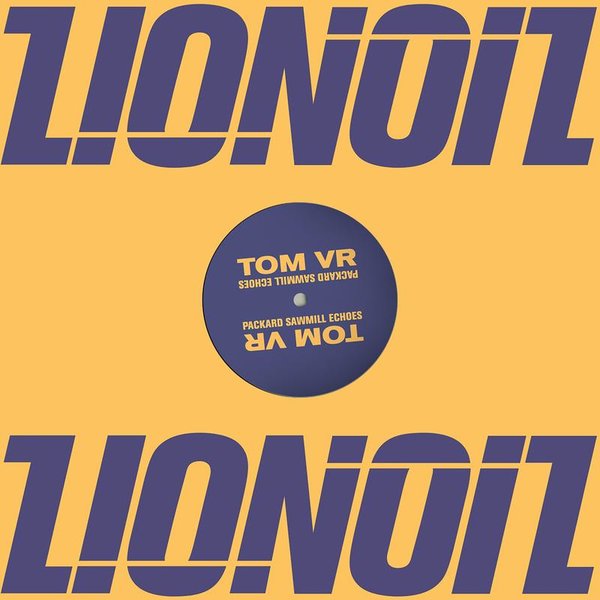 Edinburgh's Lionoil Industries welcomes masterful producer Tom VR into the pride. Following his highly acclaimed appearance on Midland's Intergraded imprint, he presents a truly stunning emotional rollercoaster of dubby, tasteful techno and deep, melancholic house, set to enthrall on and off the dancefloor.

"Snare Dream" jubilantly launches the EP - cycling synth lines soar around decisive driving snares, balanced by a bubbly bass rhythm before climaxing with euphoric vocal stabs. "Norwood" ups the dub, notching down the energy to dig into the real meat of this record; an understated journey through dubbed out textures, evidencing Tom's expert restraint and enticing you with the track's infectious groove.

Flip the record for the title track "Packard Sawmill Echoes" - a melancholic club cut that will ensure tears on the dancefloor. No half measures here as the track continues to build beautifully over 7 minutes. Humbly presented, tasteful dub techno, and a real secret weapon for the DJs which rewards revisiting. The final track "I Don't Know Where You Lead" begins a tuff dubby dancefloor cut turned unexpectedly melancholy orchestral number, with yearning strings fit to drop jaws in awe and a state of self-transcendence.

The Valby Rotary boss certainly knows how to work emotion into his tracks - this is tasteful tech-house at it's very best.