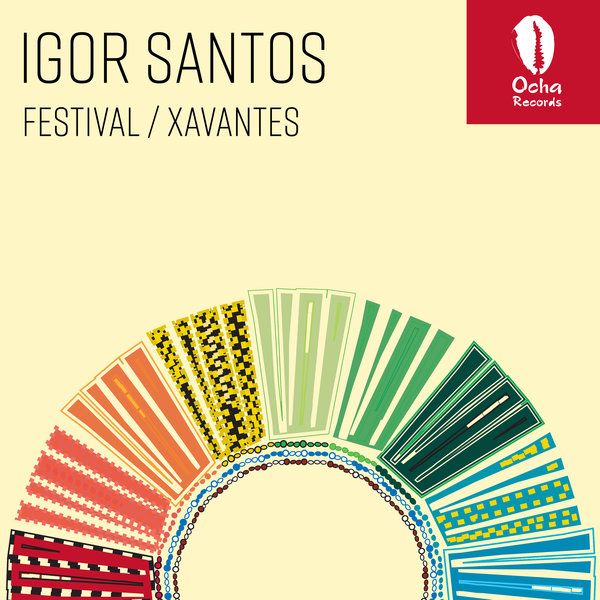 With great pleasure, Ocha Records welcomes brilliance and vibes to the label. Mr. Igor Santos! This two track introductory EP is nothing but quality by way of Igor in Rio De Janeiro, Brazil. We know you will enjoy!

Igor Santos - Festival
An auditory 'Festival' that links all the senses, Igor Santos puts together a symphonic telling of the subtle magic that is awakened in each of us, celebrating the sun, touching the vibrant sky. Festival comes off as chill at first, and the swipes away all expected notions to show its true nature by means of percussion, keys and rhythmic expression.

Igor Santos - Xavantes
Strong and rebellious, Xavantes is both folkloric and fantastical in its telling. Casting light on the courage and strength of Xavantes, there is no turning away. The draw of filling empty space and breathing life into it through the powerful chants and accompanying declarations is the pulse set by Igor Santos in this stirring melodic story.

Written & Produced by Igor Santos
Mastering: Cody 'Coflo' Ferreira - MindBodyAudio.com
Executive Producer: Carlos Mena
A&R: Coflo
Contact: Coflo@ocharecords.com

---

DJ Feedback:
Brutha Basil: 110% full support of Ocha Records always...Familia...Brutha Basil
Hector Romero: Love the vibe on Festival - baseline and groove are on point.
DJ Paul Howard: I like Xavantes better than Festival. It bumps a little harder. I like the drum pattern and accents in Xavantes a little better as well. Festival is good but sounds like something you would play when closing out the night as opposed to high time of your set.
E-Man: Xavantes wins...
Tyrone Francis: tight
Ian Friday: another jam from Ocha
Stan Zeff: Love the Festival track
Mark Francis: Great!!!