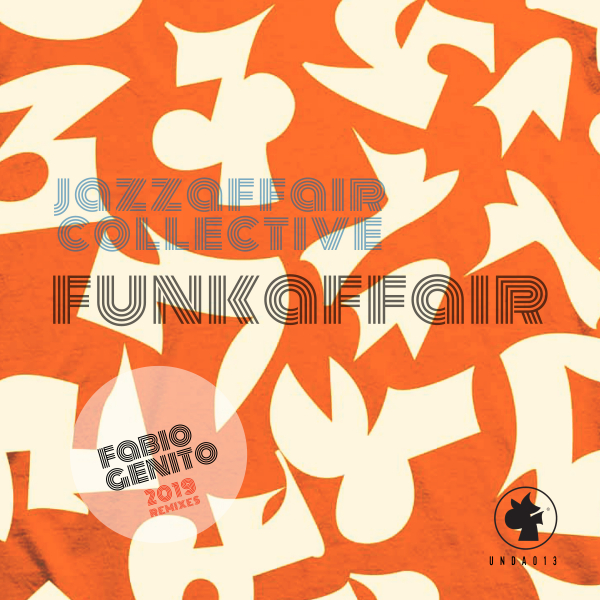 Funkaffair (Fabio Genito 2019 Remixes)
UNDA
UNDA013 | 2019-07-05
Written by Fabio Genito. Originally recorded and mixed in 2001 at Jazzaffair Studios. Remixed and remastered by Fabio Genito in 2019 at araKne Lounge (Mediterraneo/Italy) for UNDA™ - Underground Not Dared Atmos.

Peppe Timbro - Bass
Antonio Pasquariello - Guitar
Roberto Fallarino - Wurlitzer and Rhodes
Fabio Genito - Percussions, Drums programming, Keyboards
Kanda Children - Vocals

Published by Copyright Control.

Executive Producer: Fabio Genito.
A&R: Valentina Grutti Morlani.

P+C 2019 UNDA - Underground Not Dared Atmos / Vibra Srls. All rights reserved.