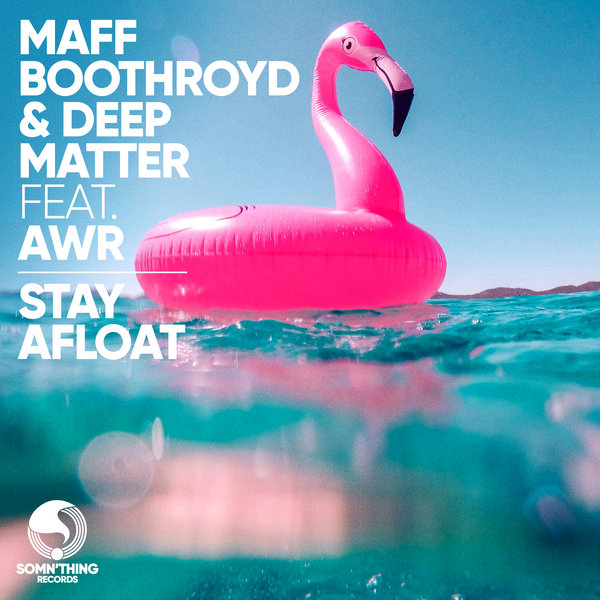 When Maff Boothroyd and Deep Matter get together magic happens!

This isn't the first time the two have teamed up for Somn'thing Records. Maff has also worked with Norwegian singer-songwriter AWR with his singles in the past. 'Stay Afloat' has been a long time coming and definitely worth the wait. AWR has picked up on a real feeling through the melody and lyrics that are now something entirely more than internal. The vibe is uplifting and the message is one of hope! The music and production it's second to done and the whole release is awash with sunshine and warmth.

Maff Boothroyd is one of the UK's leading house/future house stars with major playlist streaming support and a busy DJ diary to match. Along with the Deep Matter boys (Scott Lowe and Dan Rymer) who have appeared on the world's best labels from Spinning, Armada to Selected one could say they form a UK House production dream team!