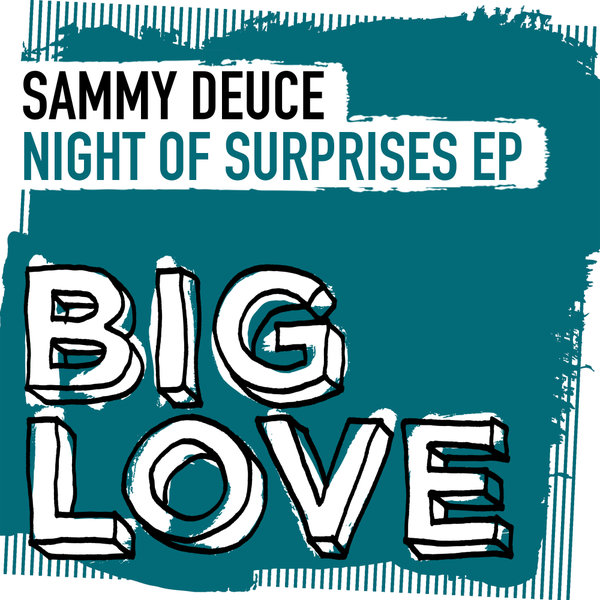 The mysterious Sammy Deuce is back on Big Love with the rather tasty 'A Night Of Surprises EP'

'Sweet Surprises' has bags of energy, taking an early 80's groove and working the musical element of brass, strings and uplifting vocal cuts.

'Just One Night' keeps to the early 80's theme using a great boogie vibe with an infectious guitar and bass riff, and topped by the hooky female vocals.

Hope you dig!?