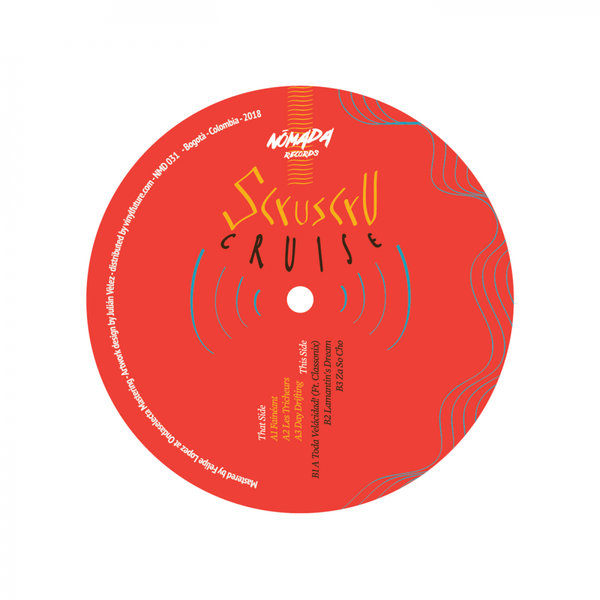 All hands on deck as Scruscru embarks on a journey across the blue with his 'Cruise' EP.
Marking vinyl #5 in the series, the Russian native captains his ship through lazy lagoons on 'Faineant', 'Day Drifting' and 'Lamantin's Dream' before setting sail for the deeper waters of 'Les Tricheurs', 'A Toda' and 'Za So Cho'.
By no means aimed at rusty retirees, this Nomada-certified all-inclusive package has all the wobble one could wish for, providing the perfect getaway for those who like their vacations to be vibin'.