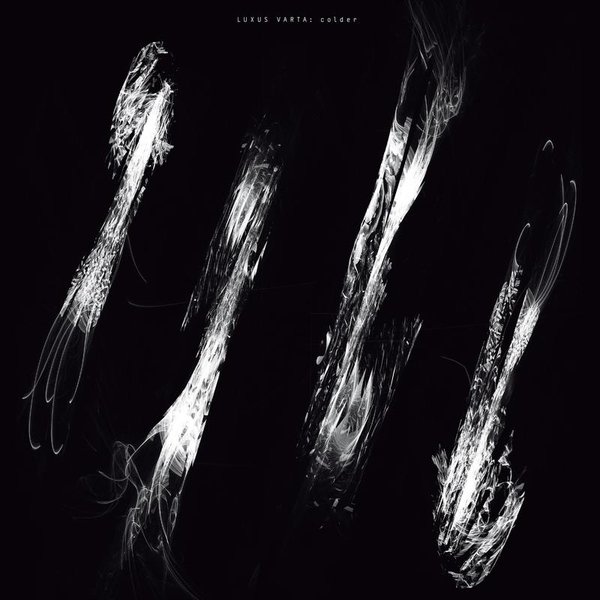 With just a handful of releases on labels such as Solar One, Shipwrec, and Brokntoys, Luxus Varta has fast established himself as one of the most unique sounding producers in the field of electro music, an artist whose tracks stand miles apart from common genre tropes. A frequent collaborator of Detroit Grand Pubahs, Luxus Varta is by no means a stranger to dancefloor functionality, yet his music runs deeper, baring its electronic soul through intricate songwrit ing and immaculate sound design.

"Colder" is a homage to human solitude, a reflection on the breakdown of human relationships, when callousness takes over from emotion, and physical contact becomes but a perfunctory exercise. Luxus Varta translates these feelings into five tracks that contrast harshness with beauty, distance with immediacy. From bass-propelled opener "Flash Tension" to melancholic finale "Invisible", complex melodies and translucent synths are set against a background of abrasive noises, bitcrushed effects, and Luxus Varta's unmistakably inventive beat making.

"Colder" is Luxus Varta's first release for the TRUST label, which celebrates its 20th anniversary this year. The 12" version ships in transparent vinyl with sleeves designed by dextro.org.