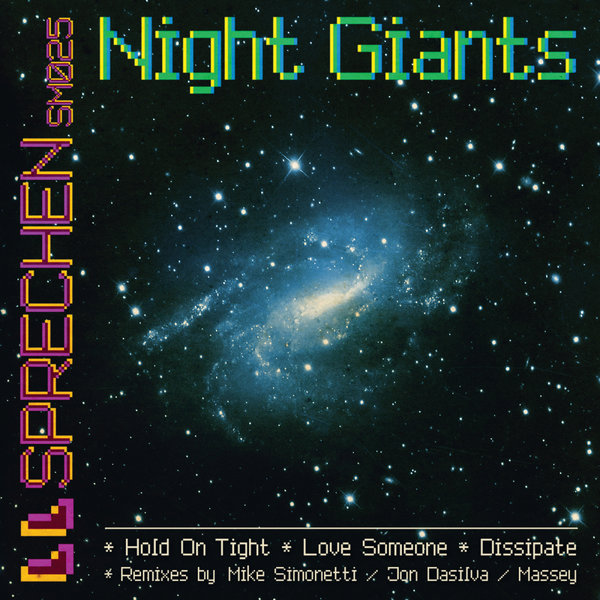 Fusing the vibes of The Chemical Brothers with a dash of Bonobo, a sprinkling of Caribou, some Friendly Fires style vocal harmonies & a finishing touch of warehouse acid squelch...

Night Giants deliver all the above with their own unique style & sound as the live electronic duo drop their debut E.P. on Sprechen!

3 tracks of straight up energy that give a perfect example of what can be expected in their live performances...synths, fuzz guitars, soaring pads, heads down, tops off, pass me your water style late night jacking action.

Remixes come from some of our very good friends by way of Mike Simonetti, Jon Dasilva & our very own Massey who each craft a more 'dance floor' orientated direction and drop some added drops, peaks, doof-doof action!