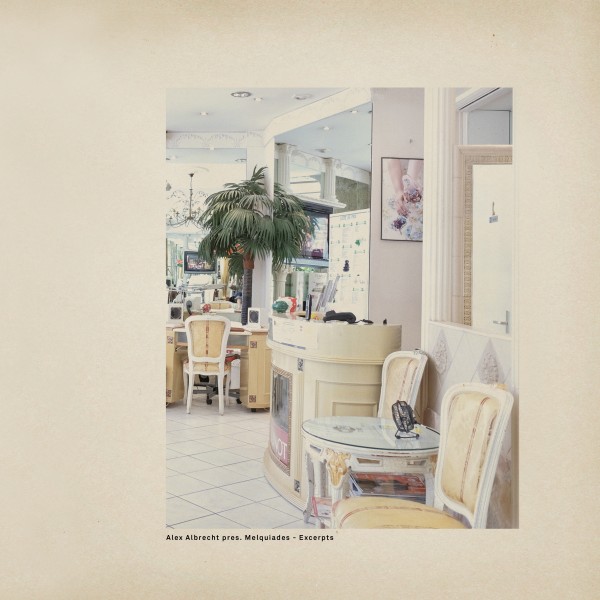 Alexander Albrecht returns to Francis Harris' Scissor & Thread imprint under his Melquí­ades guise for the Excerpts EP. As with his previous release on the label, Blue Caves, the Melbourne producer delivers a rich and affecting release, blending genres and moods with ease.

"The idea behind this EP", says Alex Albrecht, "was to capture moments and "excerpts" of my improvised live set. I've used field recordings from a number of places from around the world as inspiration (including my recent visit to New York for the last S&T Tour) for the individual tracks - there's a variety of genres within the release but essentially they were just improvised extended jam sessions. I then chose some interesting excerpts for the record."

'Portal' kicks off the EP, a deep and woozy track with a strong groove, layered with pads and effects that radically enriches the dancefloor cut.

'Tower Of The Sun' utilizes a similar driving beat, heavy on the hi-hats, but with a more submerged mood, punctuated with distant blasts and shards of noise.

'Schaefer Street' also employs snappy percussion and snares, intertwined with bubbling melody and ethereal pads and washes.

The same track is given a re-work by Patrice Scott, thickening up the groove and providing the most out-and-out dancefloor friendly track of the EP, while maintaining the fragments of deep and jazzy melody.