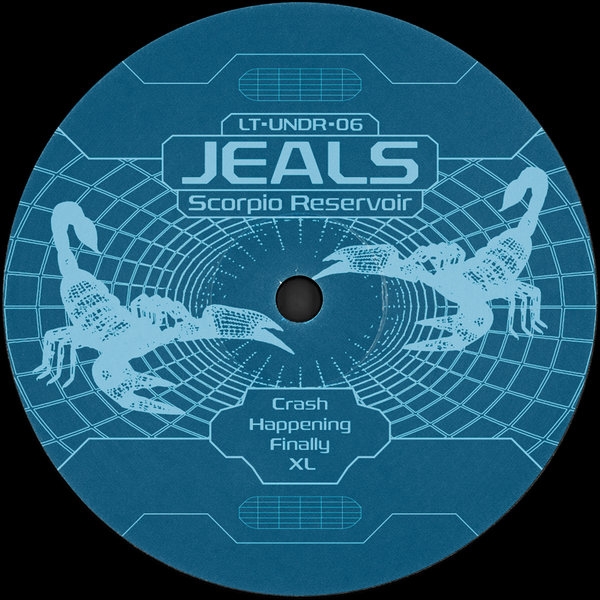 Jeals skirts the edge of the black hole event horizon for his next EP with a spacey, cosmic electro-heavy EP for Lobster UNDR.

The A-side packs in the cyber warfare and Perfect Dark shootout sequences, kicking off with the aptly-named Crash, which does its best to give a hefty nod to the scattergun Electronics labels of yore whilst packing in plenty of that Hague-based doom, funk & punch. Happening channels the Luigi's Castle soundtrack into a collapsing wormhole on the outer rim with some hefty HEFTY drum clobber and a grunting bassline.

Nifty little lead surprise on the flip, Finally, is what usually would have been that classic lobster ambient A1. Shift in position doesn't mean the quality's lacking, this has been opening every Asquith set from here to Canberra and sets the mood nicely for any imminent club destruction. Melodically rich, ebbing, flowing, pulsating synth goodness.

Packing serious 4/4 production chonk in for the B2 is XL. If the Korg ES-1 has a Round Bois preset then this is it; chunky drums, heavy wub subs and those little synths that make you do a flat hand-dance as you play those imaginary keys. A polite yet wonky, tranquillised closer.