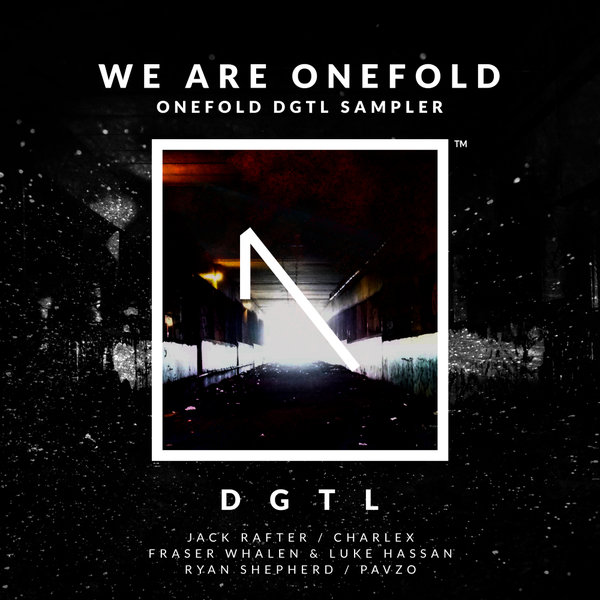 Pulling together some of the label's finest new drops, 'We Are OneFold - OneFold DGTL Sampler' brings you the freshest cuts from some of our favourite talent.

Kicking off with OneFold DGTL's own Brighton boy, Jack Rafter, and his immense new track, 'Fooled'.
A broad, commanding beat sets to work, interspersed with subtle, shimmering vocals. The track falls away with a spine-tingling, ethereal interlude, before steadily building back up to its undeniably memorable, rolling melody.

Ryan Shepherd then serves up his lively, characterful offering, 'Wheres My Snare', with its wickedly swift beat and punchy vocals, before Fraser Whalen & Luke Hassan let loose with 'Keep Up The Pace', delivering an intriguing blend of fluttering beats and twisted vocal samples. A light, clear cut melody rapidly dances through the centre of the track, ensuring the pair's sound stands out from others on the scene.

CharleX is up next, with the deliciously unnerving, funky beats in 'Groove', powering along with a driving bassline and contorted, otherworldly vocals. Rounding things off with one of the most innovative sounds on the bill, we bring you pumping beats, a motley chorus of vocals and an undeniably groovy crowd-pleaser of a finished sound, 'Oh Baby', from tech house talent Pavzo.