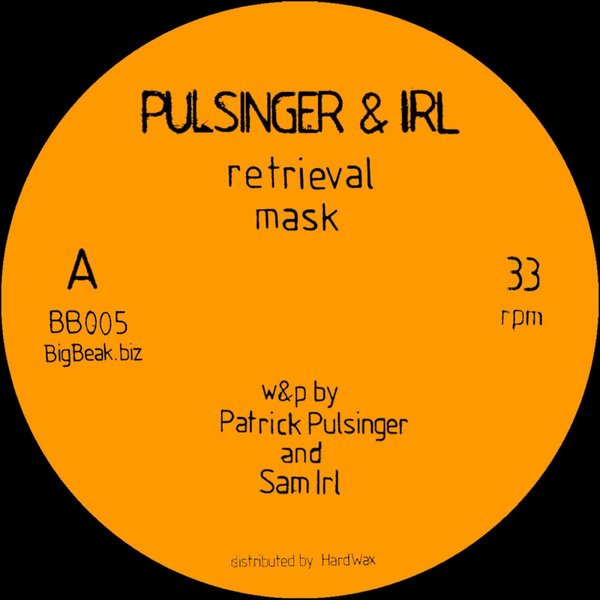 The A-side begins with "Retrieval", a saturated, dubbed-out and swampy live-jam with flying chords on top of a weighty bassline.

Following this "Mask" rolls out with a loose, percussive voodoo rhythm with aeral pads steadily shifting into a raw Detroit mood.

On the B-side "Spatial Turn", a pulsating groove built out of a collage of vinyl samples, modular sequence elements and a bubbling Moog bassline, takes on a loose 909 vibe with uplifting FM-strings.

The EP ends with "Tail Out", a gritty modular synth & drum machine session, recorded in one day, rolling along in a melancholic and organic fashion with hammond organ chords and a gentle rhodes melody.

All songs written, played and dubbed straight to tape by Patrick Pulsinger & Sam Irl at Feedback Studio One, Vienna 2019.

Mastered and cut by Mike Grinser at Dubplates & Mastering, Berlin.