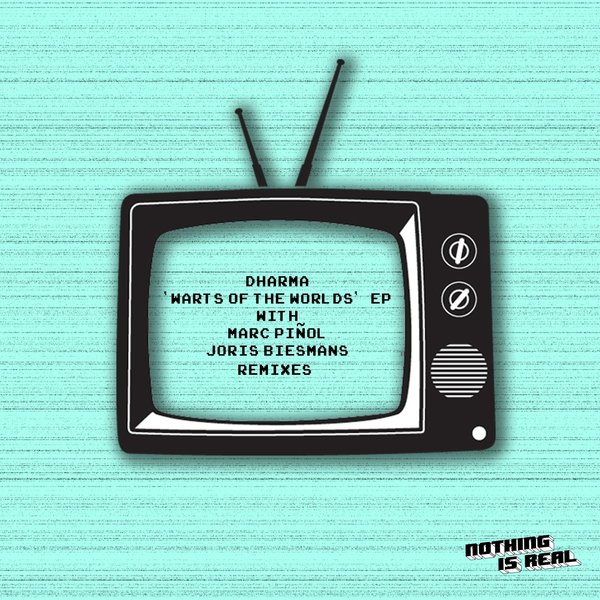 Nothing Is Real welcome Dharma for the 008 of the label.

Born and raised in Sunderland, in the north east of England, Rhys William Buckham Aka Dharma made his debut last year on Man Power's label Me Me Me and the 'Warts of the Worlds EP' is his brand new work for Nothing Is Real.
His music has an electric mix of nostalgic 90's techno and contemporary Nu Disco.

With their effective melodic chords and powerful basslines, 'Warts of the worlds' and 'Set Square' take both inspirations from new wave to synth pop.
The package includes also strong reworks from Marc Pinol and Joris Biesmans
The spanish DJ and producer Marc Pinol follows his amazing productions on Hivern Discs with a trippy atmospheric reinterpretation of the EP title track, while Joris Biesmans, on the heels of his strong releases on Correspondant and Rebirth, goes for a vibrating dancefloor version with an anthemic feel.