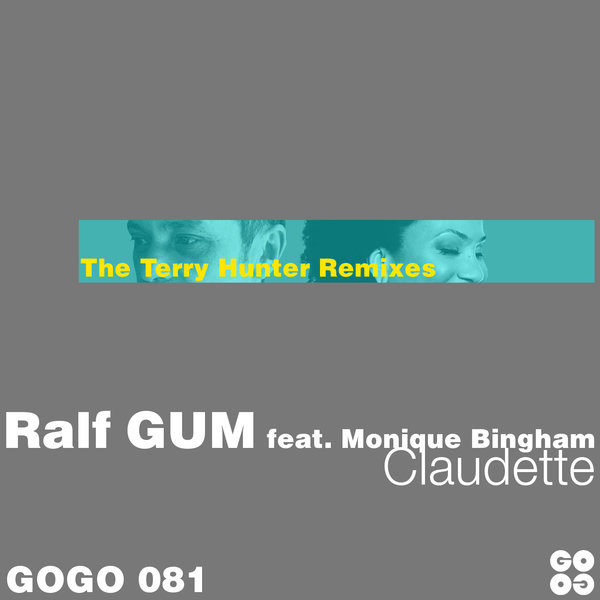 Hot on the heels of Ralf GUM's 4th studio album "Progressions", which hit number 1 on iTunes in South Africa on day of release, we are excited to present you "Claudette" featuring the outstanding Monique Bingham, taken off the album and remixed by US soulful House legend Terry Hunter as a single.



Ralf GUM's career is in its 3 decade in which he stays highly prolific, as his prominent position in the music scene just was confirmed by the release of "Progressions". The longplayer received global plaudit, including a 5 star review in UK's legendary magazine Blues & Soul. GUM shares a long-time working relationship with Monique Bingham who was present on all of his four albums so far. Together they released some of the most successful House Music releases ever, including "Kissing Strangers" which was the best selling song of the year on Traxsource in 2008 and "Take Me To My Love" an official chart number one in 2012 in South Africa.



Monique Bingham has been responsible for countless soulful jazz-infused classics during past 20 years and especially her works with Ralf GUM in the last decade solidified her standing as one of the most distinguished vocalist the industry has to offer. Their new outing "Claudette" is a confident protest song, which is putting a positive spin on the struggle people of color have to endure, packing historic incidents such as the story of Claudette Colvin who refused to give up her seat to a white passenger, into words and melody.



Grammy nominee Terry Hunter travelled the globe sharing his passion for soulful house music for more than 25 years and due to his work in various fields of scene, he gained legendary status since many years. His sound has a unique soulful presence and his remixes for "Claudette" are no exception to this. His versions are Classic House as its best, as you would expect from a master of the genre.



GOGO Music proudly presents The Terry Hunter Remixes of "Claudette", which in its original album version already dominated the dancefloors at the "Winter Music Conference 2019" in Miami.



Tracklist:

1 - Terry Hunter Main Club Mix 7:31

2 - Terry Hunter Main Club Mix Clean 7:31

3 - Terry Hunter Instrumental 7:31

4 - Terry Hunter Dub Dirty 5:50

5 - Terry Hunter Dub Clean 5:50

6 - Terry Hunter Dub Instrumental 5:50



Written by Monique Bingham, Michael Ehnes, Ralf Benkert

Produced by Ralf GUM and Michael "Nivalito" Ehnes.

Lead vocals and Background vocals: Monique Bingham.



1 -6: Remix produced and arranged by Terry Hunter for T's Box Productions. Additional keys by Ivory. Mixed by Eric Welton. Mastered by Joey "808" Fernandez.



Published by GU Music Publishing, Boonoonoonos Publishing, Copyright Control.

P&C GOGO Music 2019.





GOGO Music ... music it is and is it!