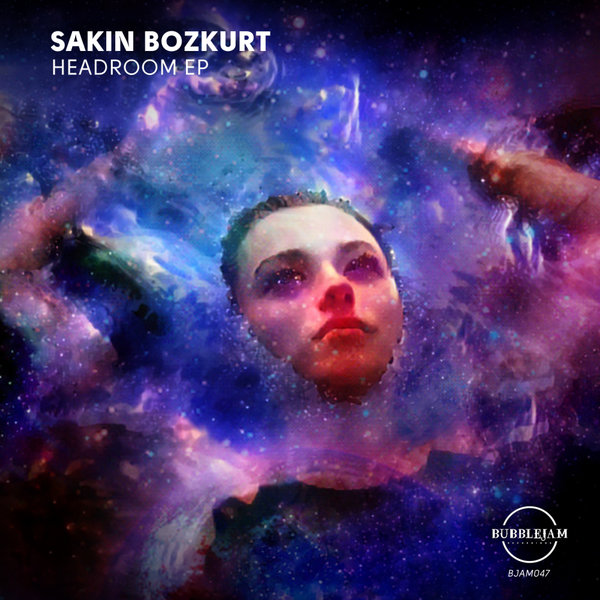 Bubblejam brings in the superstar That is DJ Sakin , now releasing under his own name Sakin Bozkurt

A nice combination of pumping beats and floating synths is what headroom brings to the table. A touch of mystery, driven by shaking percussion and nicely overlapping bassline delays. Very suitable for any techno set. we are expected huge plays from this one .

Born in Turkey, but raised in Germany. Sakin Bozkurt started getting involved in the local scene while working as a DJ in a techno club called Prodox X. In 1998, he was joined by Japanese-born singer Janet Taylor, creating a project called DJ Sakin & Friends, debuting with the release of 'Protect Your Mind,' inspired by Mel Gibson's Braveheart, and followed by 'Noman's Land (David's Song).' In 1999, the threesome released their debut album, Walk on Fire. Since 1990, DJ Sakin has been turning vinyls and Producing Electronic Dance Music. He was a DJ in the most popular Clubs Resident, among others in the Wartburg (Wiesbaden/1990) and later until 1993 in the MusicHall (Frankfurt) from 1997-1999 he was also DJ in the Best Trance Club in Europe PRODO X (Darmstadt). Sakin is one of the most popular DJs & Porducer with the project Sakin Bozkurt /Stereoliner /DJ Sakin /DJ Sakin & Friends/ and many other.... and he also often puts on Raves and Clubs. With their first single hit 'Protect Your Mind (Braveheart), DJ Sakin & Friends even succeeded to come third in the Charts. With this place in the Charts, 'Protect Your Mind (Braveheart)' is the most successful trance hymn of the year 1998 and even reached gold level in Europe. After receiving Gold-and Platinum awards, the 'Echo' Nomination and 5 million sold Records he is without a doubt a 'Master of Club and Dancemusic'. A cooperation with Vanessa Mae and Run DMC brought a similar success for Sakin. Until today, Sakin Bozkurt tours the whole globe...