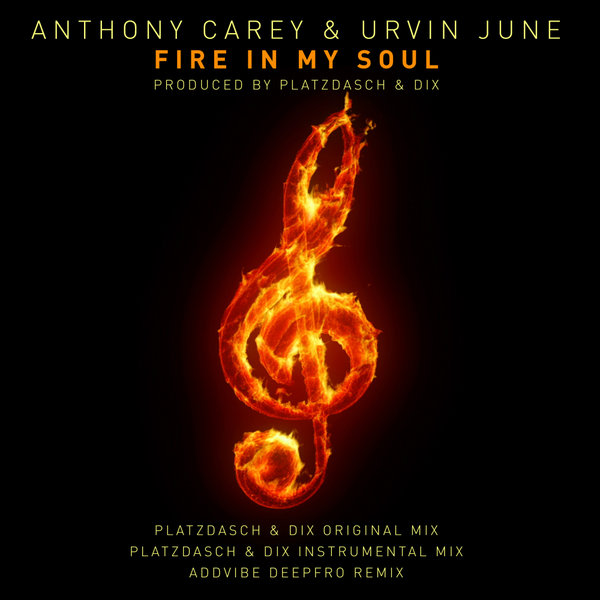 Vier Deep Digital welcomes The German duo Platzdasch & Dix alongside the British singers Anthony Carey and Urvin June to the label! The result of their collaboration is the beautiful Nudisco song 'Fire in my soul.' Besides the original and the instrumental mixes, produced by Platzdasch & Dix, the well established producer, addvibe, makes this package complete remixing this song into a deep afro house song!

Vocals written and performed by Anthony Carey and Urvin June.
Electric bass by Alexander Watson.
Music written and produced by David Platzdasch and Holger Dix.