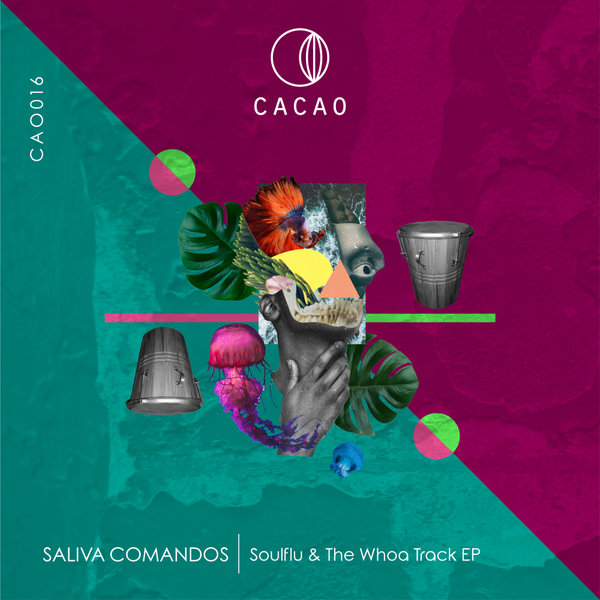 Two melty exotic numbers from Saliva Commandos in the Soulflu EP, another embodiment of the warm, body-stirring style Cacao Recordings has become known for.

Title track 'Soulflu' shows off ascending elastic grooves pulsing around a high-pitched female vocal loop. An energetic cut, set on top of aptly layered percussion that amps up the pace incrementally.

'The Whoa Track' takes its name from its earworm-like vocal chop, which remains center stage throughout the track. Its main dance appeal comes from sweltering strings and the now usual carefully crafted percussive patterns, that give the track a very summery tone.