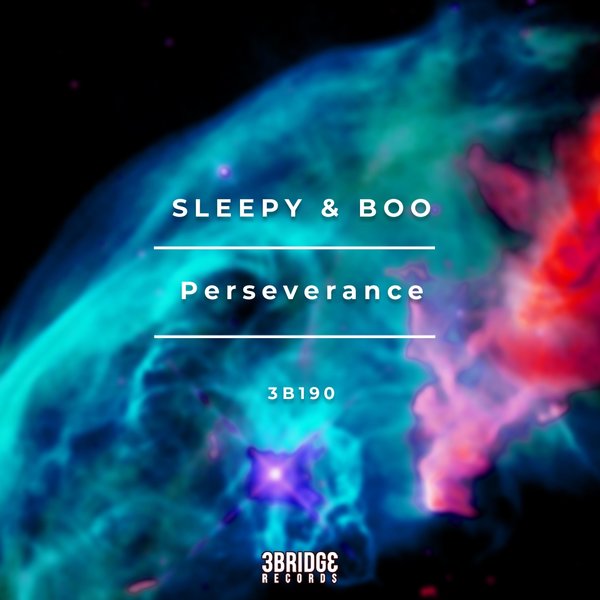 New York mainstays Sleepy & Boo make their return to 3Bridge Records in 2019 with 'Perseverance'. This is the duo's seventh EP on the label, featuring three fresh tracks of melodic, uplifting grooves, the perfect material to ease the transition into the warmer spring months. It's the follow-up to their last release - the 'Return to Order EP' - and we're very excited to highlight Sleepy & Boo's continued development and evolution as producers.

The lead track on the EP is 'Persevere', which sets the tone nicely for what's to come. This one is prime dance floor material, and has been a staple in Sleepy & Boo's sets for the last several months. It's an optimal blend of melodic chord changes with a bottom-heavy percussive groove, and features several hands-in-the-air crescendos to set the dance floor off.

'Seek' is up next, and this composition ventures into more dreamy and introspective territory. Shuffling drums provide the foundation for crystalline piano riffs and soothing pads, another masterful fusion between musical and rhythmic elements. This track is a great choice for late nights and after hours mornings.

The final cut on the EP is 'Persistence', and it leaves us on a positive and thoughtful note. This track continues the themes established on the EP, mixing up chunky percussion with hypnotic, dubby chord stabs, analog bass lines, and swirling strings. Shimmering bells also lend a nice, rich color to this track, hinting at the optimism and spirit of the season to come.

We're very happy to have Sleepy & Boo back on 3Bridge Records with this EP. They have been leaving their mark with a slew of new releases so far this year, including recent remixes for Intimate Project, Dark Beauty and Volante Records. Here's to many happy dance floor moments to come, courtesy of 'Perseverance'.