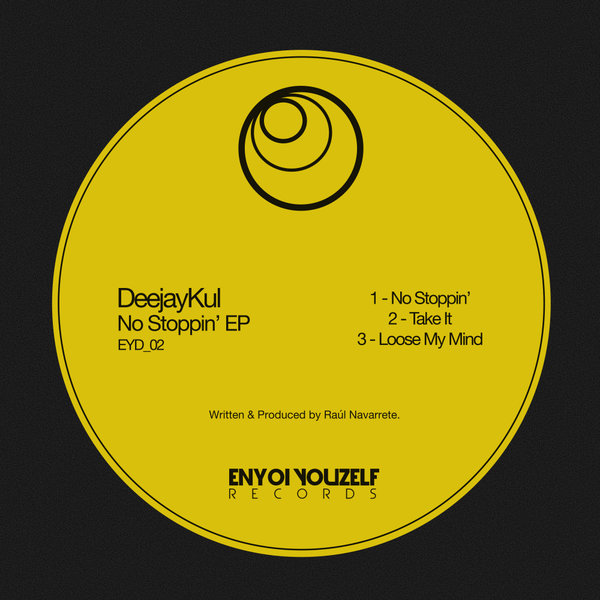 DeejayKul has returned.
After a little more than two years since his last project, DeejayKul returns with an EP where he shows us three of his different ways of understanding the Deep House.
Disco, Funky, Classic House and a touch of Jazz Funk are the thread of these three new tunes, with different tempos and for different moments, these three cuts define a personal way of understanding House music.
The three cuts were devised a few years ago but now is when they finally see the light.

All Tracks Written, arranged and produced by Raul Navarrete
All instruments by Raul Navarrete.
Mastering at Kul@Home studio.
Cat Number: EYD#02
& (p) 2019 Enyoi Youzelf Records.

For licensing and other inquiries, please contact: enyoi.info@gmail.com

Available From Stores:
Traxsource Exclusive - 21th March 2019
Everywhere - 04th April 2019


Please visit the download page by clicking one of the tracks below and please be sure to complete the feedback form to ensure you continue to receive further promotional downloads.