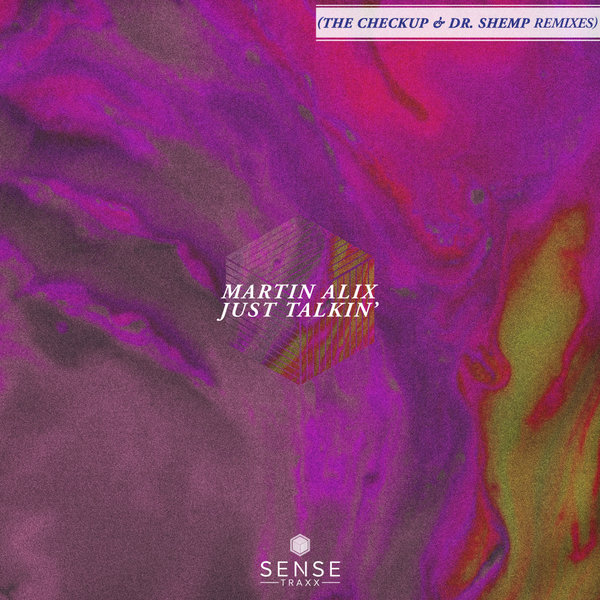 Let's take it back to the 90's. radio burbling to the sound of the London Pirates, the smell of skunk coming out of the flats, cans of stella. then come evening it was all to the Colosseum, Moschino and Burberry, champagne bubblin'.

This Garage sound has been bubbling away in the underground for a few years with loads of old stuff resurfacing and lots of cool new stuff starting to come through.

May we present to you, Martin Alix and his debut EP, Just Talkin'

The lead is by the same name. a barnstormer of a record.. giving you that 90's groovy feel. think Banana Republic / 24 Hour Experience and you're nearly there! This is a superb bumpy cut. one for the heads! Pads, bassline and one hell of a groove! Get it up ya!

Rounding off the EP is a rerub from The Checkup- a Kerri Chandler infused houser, taking it slightly stateside! Again very atmospheric and spaced out but a killer organ line makes everything soulful! A lovely record! Hats to die for. This will worm your way into the bag and never leave!

Then we move forward with a remix from Bristolian Dr Shemp. His deeper dubby cut of Just Talkin' is warm up / afters material. slammin kicks yet atmospheric, driving yet has a deeper groovy feel. It's versatile and gorgeous. We would recommend 7am.


Well there you have it. Garage House right here on Sense Traxx, sound of the underground!

As ever, please use Sense Traxx records responsibly; have fun, party hard but don't forget to go home!