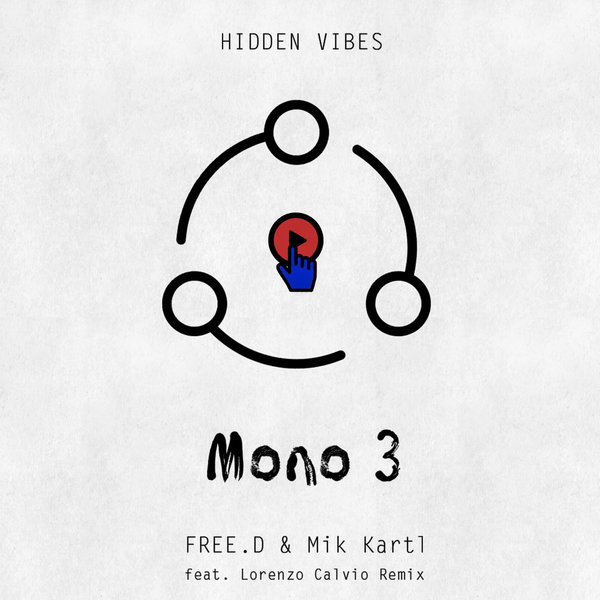 Mono 3
Lorenzo Calvio Remix

(7:37)
This is the final point of Mono trilogy that FREE.D and Mik Kartl launched last year basing on the idea to create tracks from a single synth melody recorded in mono mode. Imagination based on this approach led them to the deep night mediative atmosphere with a wild tribal beats and as a result - Mono and Mono 2 - are vibing on the dancefloors across the world.

Mono 3 is faster than previous two tracks and more melody driven so that now we even find it interesting to put all three tracks one after another to create a deep atmospheric mood.

This time talented Lorenzo Calvio is joining us and Mono series with a way out perfect remix - so dense and so much "dance to my beat". We already checked it on the dancefloor and the crowd in the club was shouting specially in the breakdown. What else to say! Let's dance again!