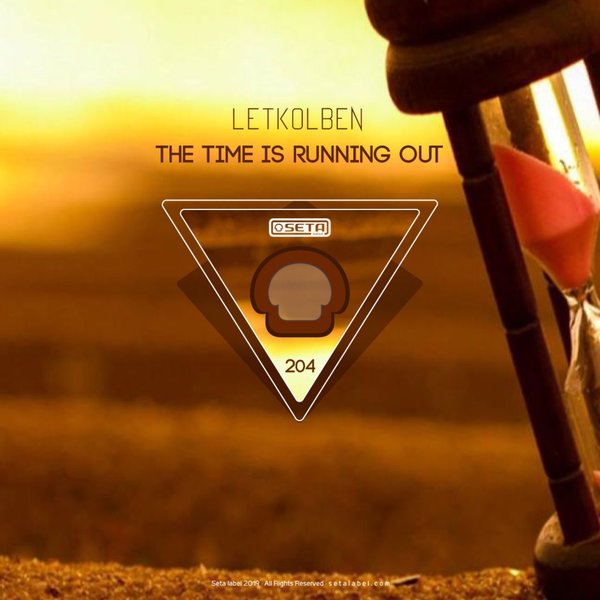 Seta Label continues a strong start to 2019 by welcoming Letkolben to the label for his debut single. Hailing from Warsaw but now based in Berlin, the Polish artist has found a home on Bar 25 Music, Earthly Delights and Kollektor, where his unique take on all things deep and minimal has flourished. A recognized talent for almost a decade, Letkolben has managed to carve out a unique sonic space, one where character and soul is at a premium. Now embarking on one of his most anticipated releases to date, he debuts on Seta with 'The Time Is Running Out' alongside remixes from Madloch and Subnode and Forteba.
The release begins with the deep, organic vibes of the original mix. Immediately captivating, it's quirky electronics and exotic percussion play off a punchy low end as vocal fragments steal the air. It's hypnotic appeal is undeniable, growing subtly with gentle shades and striking tones, before the main break shifts the narrative with tonal creativities, effortlessly transitioning the piece into funkier finale.
The first interpretation of 'The Time Is Running Out' is provided by Madloch and Subnode who also make their label debut here. Belgian based Madloch is coming off a year of artistic growth, releases on Asymmetric Recordings, Magician On Duty and his own Sound Avenue imprint have continued his evolution as an artist, making for what promises to be a memorable 2019. Also hailing from Belgium is Subnode, a true electronic music craftsman who has achieved both critical and commercial success over his twenty year career. His diverse discography is highlighted by a chart topping remix for Jaydee in addition to downtempo compositions, movie scores and most recently a return to his initial passion of underground house and techno, where he feels most at home. Having recently partnered with Madloch the duo have released several creative wonders through Sound Avenue while being remixed by some of the industry's most note worthy talent in Charles Webster, Navar and Nordfold and Budakid. Now presenting their first ever remix, Madloch and Subnode provide an inspired take on 'The Time Is Running Out'. Warm and spacious, it's roomy framework develops methodically as redolent rhythms and haunting electronics converge in a perfect sonic marriage. Otherworldly in nature, the tonal tension rises subtly as the second act unfolds, eventually shifting the narrative once more before a percussive third act seals it's dance floor appeal.
The release concludes with Krisztian Dobrocsi aka Forteba providing the second and final interpretation of 'The Time Is Running Out'. The Hungarian artist has been a fixture of the electronic underground for two decades. Also working under a variety of alias', it was Krisztian's Forteba moniker which focused on deep, atmospheric house. Releases on Plastic City quickly solidified his place amongst the genres elite and he now finds himself on some of the scenes most inspired new imprints such as Seven Villas and The Purr.