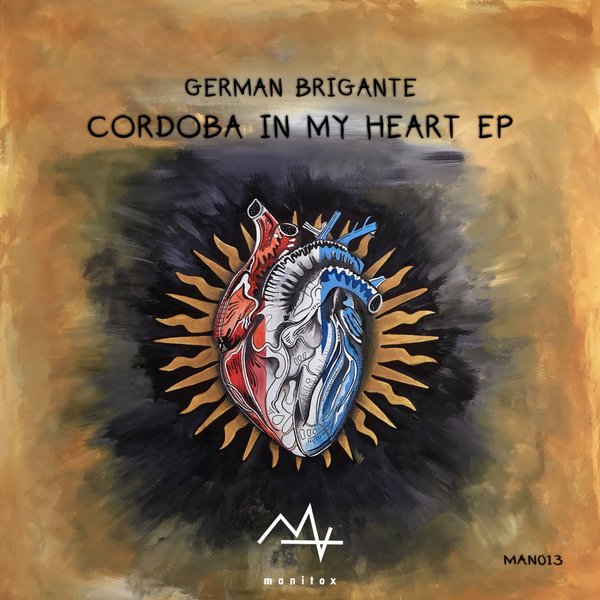 German Brigante returns to Manitox with 'Cordoba In My Heart'. An EP composed of two excellent cuts where the producer pays tribute to one of the places where his music has most connected with the public. The romance between the argentinian region and the producer from Malaga comes from afar and is on his own label Manitox, where he has wanted to express the affection and respect that German has for them.

Composed of two afro-house influenced tracks, 'Cordoba In My Heart' opens this journey with the good taste and originality that characterize German Brigante. With a phat bassline that acts as a pad, the track adds elements that surprise and keep the listener in suspense, creating an atmosphere that borders the cinematic at various moments.

On the other hand, we find 'Mumbai' a more intense tune than his brother 'Cordoba In My Heart', where the synthetic bouncy toms and the ethnic voices gives the title a very strong personality. An acid lead that makes its appearance in the middle of the theme brings 'Mumbai' plenty of emotion and also an aggressive character that works so well on any dancefloor.

With 'Cordoba In My Heart EP' Manitox reaches its thirteenth reference and it will be available from February 18.