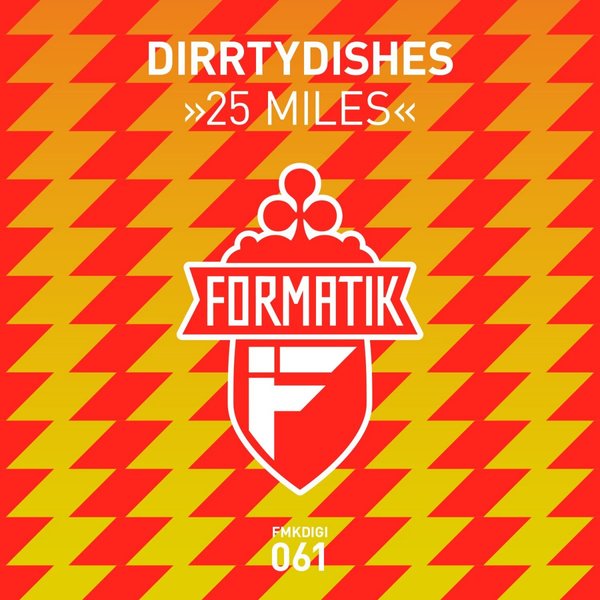 The next addition from the buzzing electronic music scene in Hamburg / Germany to the roster of Formatik Records is Dirrty Dishes, a man who's been ever present behind the decks all over the city to build up a dedicated local following over the course of the past years before taking dancefloors by storm with productions released on Heinz Music and others. Now, with his Formatik-debut the man they call Dirrty Dishes proves once again why he is amongst the hot new breed of German producers these days.

The title track "25 Miles" fuses the producers trademark grooves based on a ever rolling take on (Tech)House music with a raw surprising, yet soulful male vocal performance harking back to the good old days of Blues and Rock'n'Roll that's about to cause massive havoc in combination with the tunes' large scale klaxon signals, clear, distinct synths motifs and driving snare rolls.

Being straight "In Your Face" we see Dirrty Dishes speed up things on a pumping TechHouse vibe, introducing a 90s-reminiscent rave motif from early before a seductive bassline takes over, bringing sweat and hormones to dancefloors worldwide whilst the abuse of well familiar vocal samples puts a bright smile on every punters face for a reason.