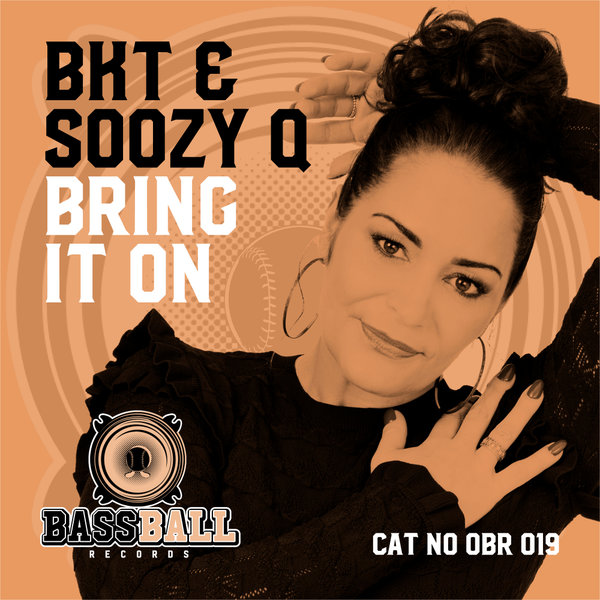 Brand new from BKT and gospel diva, Soozy Q.

Amazing uplifting vocals from Soozy and the standard keys and production from BKT.

The 'Classic Summer Vocal' mix brings the trademark piano and organ grooves.

The Deepsoul dub brings the funk stab chord riffs with the infectious chopped up vocals.

Includes an Original mix and a Classic Summer Vocal Instumental.

Sure fire dance floor slammer!

SOOZY Q

Soozy Q, a Prolific Singer and Songwriter with a Top 40 hit and a number 1 in the US Billboard Charts with 'Mr Devil' Big Time Charlie released on Inferno records & Hed Kandi and her album 'Its My Party' Released on Sony 3MV/ Dome

She has worked with the likes of Robbie Williams, Chaka Demus & Pliers and dance artists Stretch and Vern, The Dreem Team, Ian Osborn, DJ slider, Danny Morales, Olav Basoski, David Jones, Anton Liss, Soulshaker, releasing 'The Music' Mr Vasovski and 'Walk out on Me' Block & Crown on Fektive Records.

Soozy's tracks have featured on a variety of dance compilations and she has toured with MTV and across Europe appearing on MTV Chart show. She also appeared on the artist 'Prince' cover for single 'The Most Beautiful Girl In The World' Soozy regularly appears as a MC vocalist for numerous club nights across Europe and the UK. With a big voice and some soulful sounds Soozy has proven her versatility and professionalism in her years of experience.