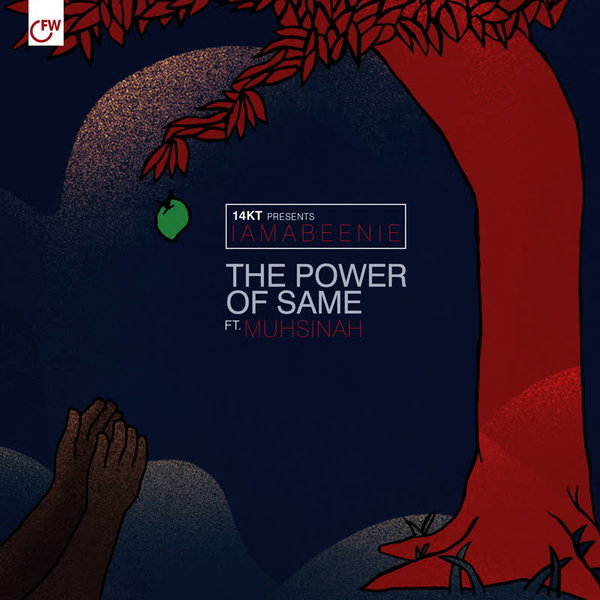 First Word Records are thrilled to announce a brand new addition to the label – LA beatmaker and producer 14KT.

Known for his deft, soulful hip hop production, KT has broadened his palate for his FW debut to create 'For My Sanity', the first offering from his jazz-influenced project IAMABEENIE.

The album will be released in early 2019, but we couldn't wait that long to share this taster of what 14KT created as a form of escaping from his "normal" ways of making music. Case in point: the first single taken from the project – 'The Power of Same' feat. Muhsinah.

Strongly rooted in KT's spiritual practice, 'The Power of Same' is a bass and synth-heavy ode to consistency and unconditional love, laced nicely together by his signature drum lines, harmonious guitar riffs (played on the track by Stro Elliot) and the unmistakable sound of James Poyser (The Roots). Vocal powerhouse Muhsinah adds layers of emotion via her endearing delivery of the core message, and, deep in the background you can hear KT sharing a very personal routine with us all - giving thanks to God.

How much of a personal project this is, in 14KT's words? "This was inspired by a bible study plan I was reading called The Power of Same. It spoke about the power of being consistent in our lives. I thought about how consistently God's love and my family's love have gotten me through my journey of life. Once I made a "skeleton" of the song, I reached out to the brother James Poyser who I was extremely blessed to work with. My brother Stro Elliot was living right down the street from me at the time. One night he walked over to my house, I played the record for him, he picked up my electric guitar and played the first thing that came to mind - which was perfect. I played the record for my brother Tall Black Guy, who suggested I reach out to Muhsinah to add vocals. I sent the record to her and two days later she sent me exactly what you hear. Amazing. That was definitely the spirit of God working. Huge shout out to my Playlist family. Love y'all."

To date, 14KT has released seven solo albums, as well as his collaborative hip hop album, 'Takin' Ls' with emcee Ozay Moore, R&B/soul album, 'Saturn Return' with singer/songwriter AB, and 'The Big Knock', together with Mayer Hawthorne as Jaded Incorporated.

Last year saw another duo collaboration album with Michigan rapper Ro Spit, entitled 'RSXGLD', a project held in high regard by the global hip hop community.14KT is also part of Jazzy Jeff's Playlist Retreat, alongside our very own Eric Lau, Tall Black Guy and Kaidi Tatham, who also turns out an unmistakably dope remix on this 7" single.

A very warm welcome to the family, KT!

'The Power Of Same' is available on 7" and all digital platforms on March 1st 2019.