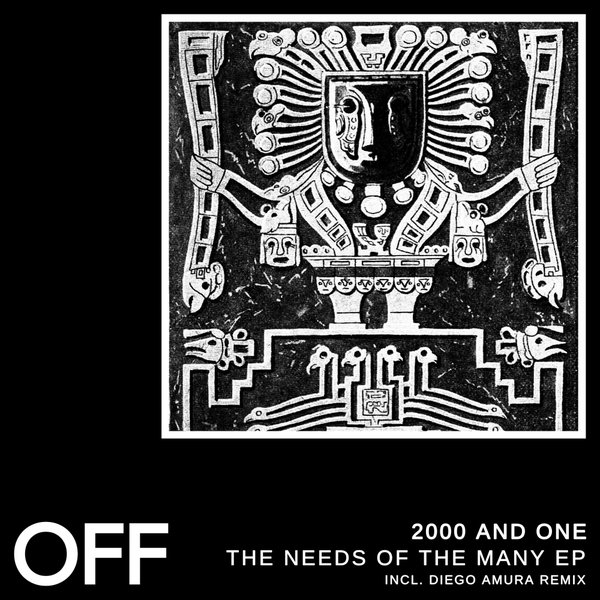 2000 And One needs no introduction.

A true techno legend, he's one of the longest serving artists of our scene with a diverse and prolific release catalogue.

After debuting on OFF with a remix in 2018, he's back with his first full EP for the Berlin-based label.

"The Needs Of The Many' kicks the release off, with an energetic groove and alternating phases of stripped back toolishness and a spacy pad.

Italy's Diego Amura steps up as a remixer, creating a raw groove monster topped by an infectious synth hook on the basis of the EP's title track.

"Inca Moves' offers a raw and oldschoolish groove topped by in-your-face synth licks. A killer tool.

"Brace Yourself' finishes the EP with a toolish groove ceomplemented by hypnotic chords, and some oldschool-ish vocal chants.