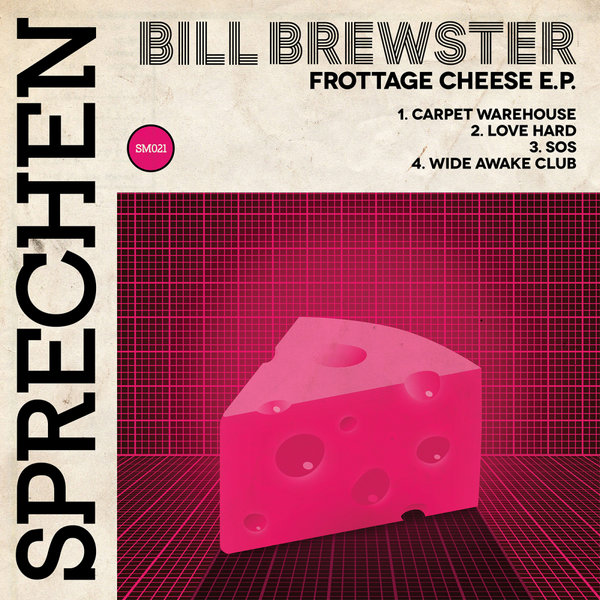 Sprechen 021 comes from a man, a legend and an absolute top guy who's writings most definitely taught a generation 'how to DJ properly', yes we are talking about Bill Brewster!

4 chopped up, cut & pasted edits make up the 'Frottage Cheese' EP which contains a bit of something to light up anybody's dance floor.

Carpet Warehouse is straight up Balearic yacht rock vibes which hark back to THOSE Lowlife boat parties in the glory days of Electric Elephant in Croatia.

Love Hard has some serious Herbie Flowers style bass action going with plenty of cosmic-esque swirls & whooshes. File under 'funk chuggy disco'.

SOS is straight up sunshine low slung goodness with full on jazz noodle keys before dropping into a warp factor camp disco drop.this one will defo catch them off guard!

Wide Awake Club closes the party off with not a Timmy Mallet or Tommy Boyd in sight! Proto house/italo weirdness crossover with one foot in the boogie wonderland.ACE!