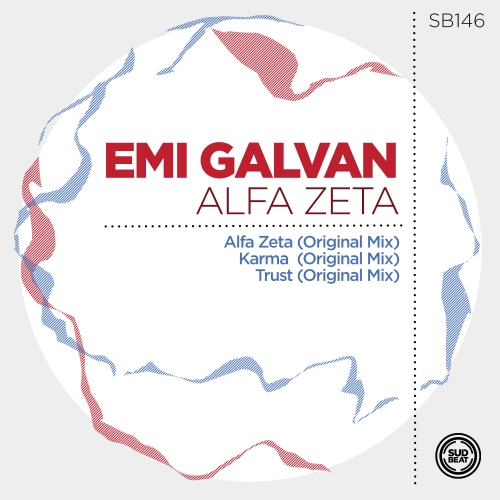 Karma
Original Mix

(8:54)
Trust
Original Mix

(8:06)
Returning to Sudbeat after the excellent 'Human' EP is Emi Galvan with three more dancefloor bombs in the form of the 'Alfa Zeta' EP.

Emi Galvan has blazed quite a trail within the progressive community over the last four years. It was 2015 that he became a significant blip on dance music's radar with the excellent 'Mexico Trip' and 'You Never'. DJ support from the upper echelons of the genre has cemented his position, and spurred him on to ever greater achievements.

'Alfa Zeta' opens with ominous chords as the shaker led percussion draws you in. In no rush to leave, the groove develops patiently; layering synths and melody aplomb. 'Karma' is more insistent. It's Moroder-like bass drives forward with Bladerunner sweeps and Eastern keys adding mystery. Rounding out the pack is the uptempo 'Trust'. Built around a repeating hook, crisp percussive layers and powerful pads energise and grow over time into a climatic peak time monster.