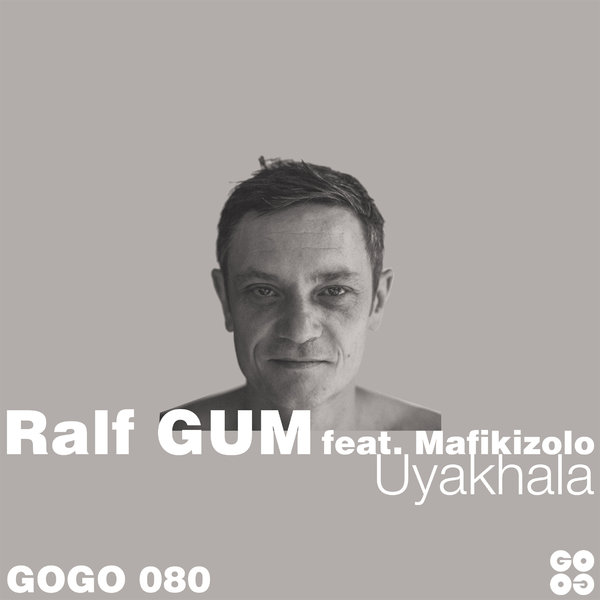 GOGO Music proudly presents "Uyakhala" by Ralf GUM who features Mafikizolo on this spiritual song which is based on the strong African belief that it takes a village to raise a child or a person is a person through other people. The song is taken from Ralf's forthcoming and long awaited 4th studio album "Progressions".

Ralf GUM's career spans more than 25 years in which he became, thanks to his consistent work, an integral part of the global House Music scene. With works on labels like Defected or Peppermint Jam and major-labels such as Sony or Universal, as well as thru the constant quality output on his label GOGO Music (EST 2001), he is a thought after brand since many years. Traxsource named him #1 Afro House artist in 2015, he has an official chart #1, a gold selling album and award nominations in South Africa under his belt and became fully entrenched its music industry since his relocation to the motherland, where he since worked with various top musicians and vocalists including the late jazz maestro Hugh Masekela. This collaboration with Mafikizolo has been in the making for quite some time, while Ralf as well contributed a production for their anniversary album "20" released in 2018.

Mafikizolo is an Afro-pop group/band made up of lead singer, composer Nhlanhla Sibongile Mafu Nciza and songwriter, composer, singer Theo Kgosinkwe. Their music is also influenced by Kwaito and they have been credited with a genre called Kwela after their style of music. The South African superstars, who performed all over the world, sold more than 1 million albums in their career and are also well known for their song "Loot" which has been remixed by Masters At Work in the 90ies. For "Uyakhala" they deliver a flawless performance, which lyrically fits perfect into their catalogue, as most of their music deals with pertinent social issues such as women and children abuse, poverty, the importance of education and the dangers of casual sex.

GOGO Music is very excited to add this title, taken of Ralf GUM's forthcoming "Progressions" long-player which will be released on 1st of March 2019, to its catalogue.

GOGO Music ... music it is and is it!


Tracklist:

1 - Ralf GUM Radio Edit 3:39 - ISRC: DEY16180801
2 - Ralf GUM Main Mix 8:39 - ISRC: DEY161808002
3 - Ralf GUM Dub 5:55 - ISRC: DEY161808004
4 - Ralf GUM Dub No Vox 5:55 - ISRC: DEY161808005
5 - Ralf GUM Instrumental 8:07 - ISRC: DEY161808003

Credits:

Written by Theo Kgosinkwe, Michael Ehnes, Ralf Benkert.
Produced by Ralf GUM and Michael "Nivalito" Ehnes.
Lead Vocals and Background Vocals: Theo Kgosinkwe and Nhlanhla Nciza.
Drum programming, percussion programming, Shaker, Maracas, Woodblocks, Udo, Afuche, Moog Voyager, Marimba, Synthesizer: Ralf GUM.
Fender Rhodes, Piano, Clavinet, Organ: Michael "Nivalito" Ehnes.
Guitar: Philipp van Endert.
Congas: Gontse Makhene.
Cymbals and Snare: Kekelingo.
Flute and Saxophone: Mthunzi Mvubu.
Violin: Evert van Niekerk.
Mixed by Ralf GUM at at GOGO Music Studios.
Mastered by Masterlab.de
Published by Sony ATV, Copyright Control, GU Music Publishing.
P&C GOGO Music 2019.