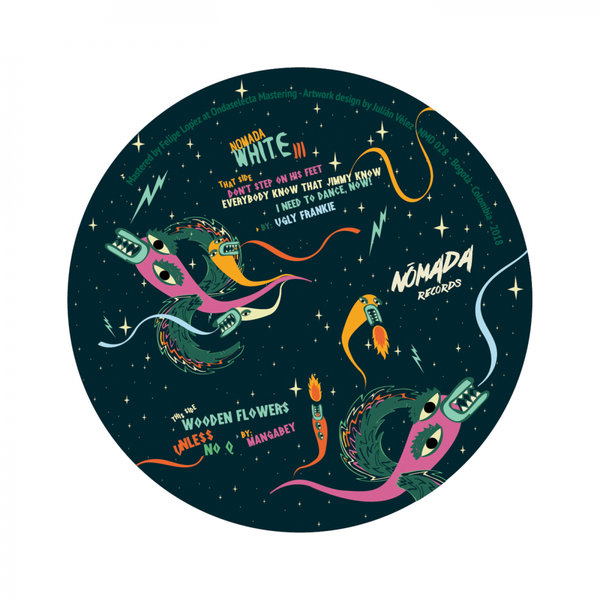 The third chapter in the Nómada White series is here and, for this one, the Bogota-based band of brothers have decided to cross the pond in search of like-minded lovers of all things deep and dusty. That signature Hip-Hop- and Jazz-infused Nómada wobble, made in Europe this time.
Dug up from the deep end of the Polish party scene, Ugly Frankie demonstrates a particular penchant for vintage vocals and whirling woodwinds, delivering a well-rounded A-side with 'Don't Step' on warm-up duties, 'Jimmy' for peak time president and 'I Need To Dance' to round things up nicely. Let there be no mistake, Frankie sure does have a pretty side.
A true virtuoso on the keys, French miracle man Mangabey then comes in strong with 'Wooden Flowers' on the flip, dropping perhaps one of the most soulful and funky synth lines of the season. Continuing his steady streak with 'No Q' and 'Unless', it should come as no surprise that some of the man's most recent productions have been released by trusted tastemakers like Apparel Music, Blaq Numbers and Toy Tonics.