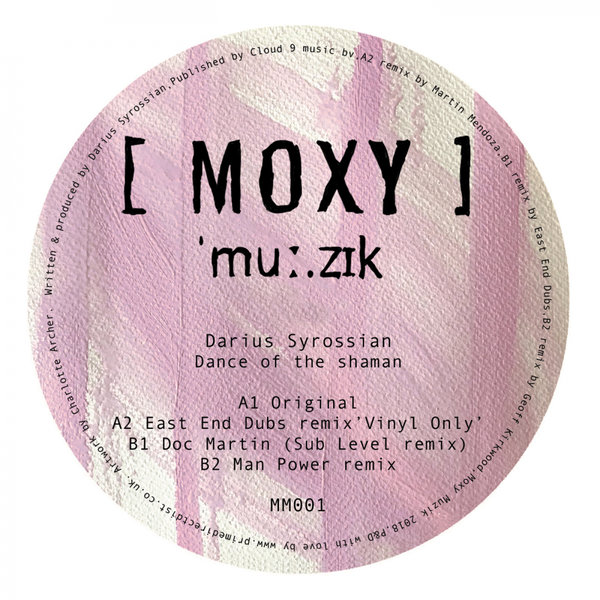 First release on Darius Syrossian's new label Moxy Muzik, with the purpose of showing that music aimed at the dancefloor does not have to all be generic.

'Dance Of The Shaman' is a deep hypnotic number that twists and turns with analog rumbles, a heavyweight organ bassline and echoed Rhodes stabs. There's an errie, estoeric thread weaved within the track serving its namesake all too well, enhanced by those ominous, ethereal vocal samples that dance around in the background. As deep as it is, Syrossian's ever reliable drum programming ensures that its peak time business through and through.

Flip it over to hear Doc Martin's 'Sub Level' remix - offering up a luscious, deep house interpretation of the original. The dreamy vocals are given a leading role alongside added congas, shakers and extra percussive elements to provide the perfect soundtrack to those Ibiza sunsets.

The final remix comes in the form of Man Power. A sublime nine & a half minute journey of sheer blissful melodic house, utilising Rhodes stabs, swelling strings and hazy ride cymbals to perfection before opening out to let the jazz infused piano melodies work their magic. It's got a touch of the early St Germain records to it and has all the elements to become a timeless classic.