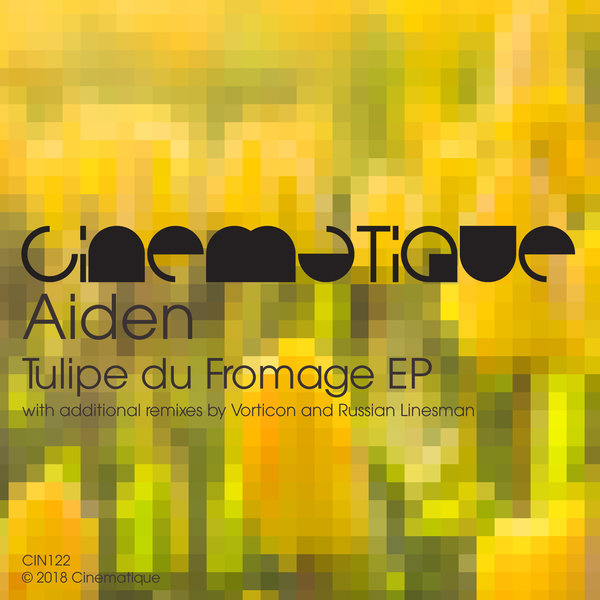 A man who needs no introduction and who is a steady member of the Cinematique family returns to his home base once again. Final release of 2018 comes from the magic hands and brain of Aiden.

It's about a year ago since Aiden released his last full EP with us although he appeared on our label this year with a remix for Folie a deux. But we're happy to see him back with a fully packed EP.

As usual, Aiden's unique style is hard to describe. Most suitable for the dance floor will probably be the beautiful 'Adjuma Spirit'. although the vague sounds of 'Tulipe du Fromage' could work in some dark basements as well. Totally thought outside the box is the trippy track 'Plompe Loris'. The EP is completed by two first-timers on remix duties. Vorticon appeared on the debut release of Aiden's own imprint HuPu records and this guy delivers a stunning nu disco rework including robotic vocals. Finally, already on our list since the start of the label, we welcome Russian Linesman. The Loki recordings head honcho is pleasing us with an excellent remix of 'Tulipe du Fromage'.