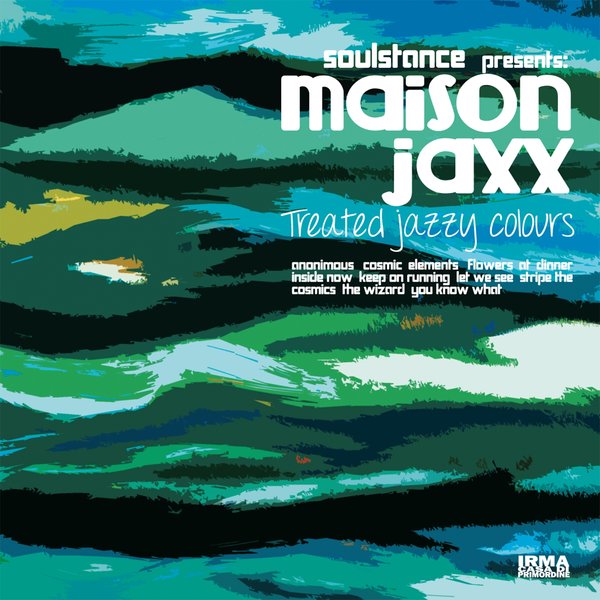 Treated Jazzy Colours
Irma
IRM 1754 | 2018-12-10
Lo Greco Bros proceed in their production of amazing new sounds but always closely connected with jazz and black music.
With their dancefloor moniker, 'Soulstance', they now introduce their brand new project 'Maison Jaxx'. The sound is one of the breakbeat rhythms house, mixed with live sounds, typical of jazz instruments such as, 
acoustic piano, saxophone and trumpet creating the perfect sound patterns that enriches the sound in an original and characteristic way.